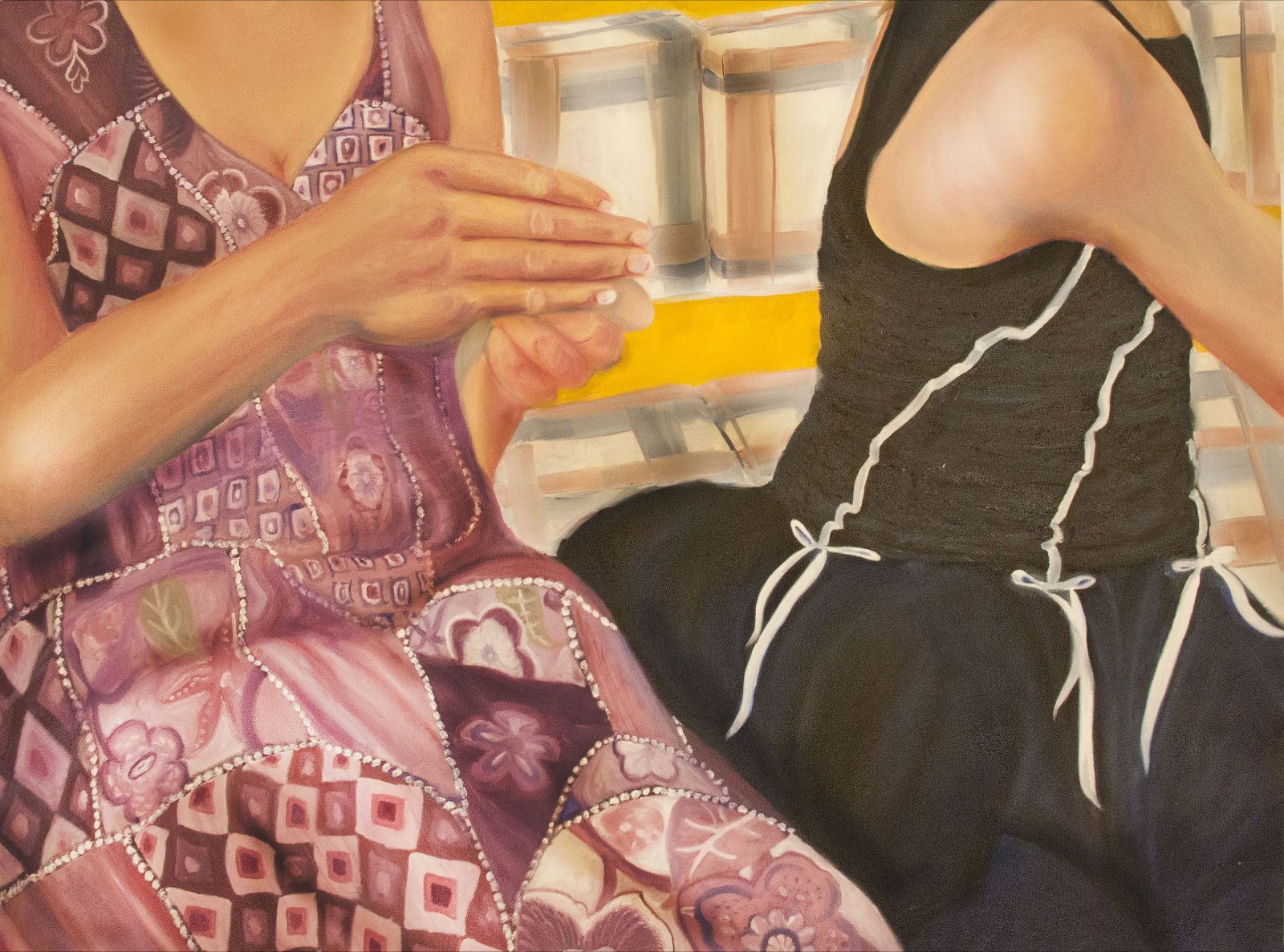 An exhibition organized by Kyren Conley, a senior studio art major from Alliance, has grown into a benefit for the Friendship Home, Lincoln's shelter for victims of domestic violence.

The "Sights Unseen," which features portraits and other works for women and children staying at the Friendship Home, is on display in the Nebraska Union Rotunda Gallery through Oct. 21. The exhibit was not developed for course credit. It represents the culmination of Conley's work in community arts with associate professor Sandra Williams.

"I was pushing her toward having a larger project and to do her own project," Williams said. "I mentored her along the way, but it was truly an educational effort on her part."

Seven UNL art students created altered portraits of the Friendship Home residents for the exhibition. Those students are Conley, Michaela Bradley, Anna Garcia, Lindsay Graef, Anna Garcia, Allison Holdsworth and Audrey Stommes. The artists were also tasked with examining what it means when an artist and community take a look at individuals within the hidden population of domestic violence.

Art featured in the exhibition will be shown during a dinner and auction at 6 p.m., Nov. 10 at the Wick Alumni Center. Tickets, available during the week of Nov. 7 in room 200 of the Nebraska Union, are $25 for general admission and $15 for students.

Proceeds from the dinner and auction will benefit the Friendship Home.

For more information, contact Williams at swilliams2@unl.edu.
More details at: http://go.unl.edu/sightsunseen