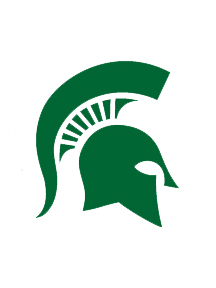 The Michigan State Spartans visit Lincoln on Oct. 29 for a Big Ten Conference football game pairing two of the nation's top ranked teams. The Spartans are also ranked among one of the best academic universities in the world.

Michigan State University is one of the top 100 universities in the world (Shanghai Jiao Tong University's 2011 Academic Rankings of World Universities and Times Higher Education's World University Rankings, 2011-12). In addition, 14 Spartan academic programs rank in the top 10 nationally (U.S. News and World Report), and four graduate programs are No. 1 in the nation. Those grad programs selected tops by U.S. News and World Report are nuclear physics, elementary education, secondary education, and industrial and organizational psychology.

The Institute of International Education reported MSU is one of five public universities among the top 10 for both study abroad participation and international student enrollment.

MSU counts more than 500,000 Spartan alumni, faculty and staff working around the world.
More details at: http://go.unl.edu/michstate