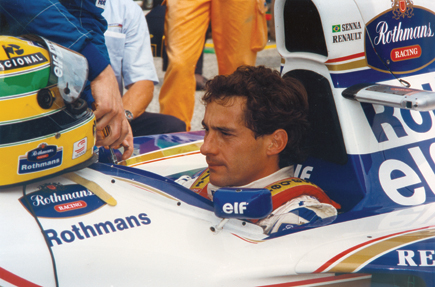 "Senna," a fast-paced documentary about Formula One racing, and "The Westend Films," a collection of short and feature-length German films from Markus Mischkowski and Kai Maria Steinkühler, open today at the Mary Riepma Ross Media Arts Center. Mischowski and Steinkühler will be at the Ross Oct 28 and 30.

"Senna" is a documentary on Brazilian Formula One racing driver Ayrton Senna, who won the F1 world championship three times before his death at age 34. The film explores Senna's life and work, including his quest for perfection and the mythical status he has attained since his death.

The "Westend" films are a series of five short movies and one feature about the trials and tribulations of two buddies, Mike and Alfred. Mischkowski and Steinkühler star as the duo.

The filmmakers will hold question-and-answer sessions at 6 p.m. Oct. 28, and 3 p.m. Oct. 30. This is the first time the directors have screened the entire series together. The films show daily, Oct. 28 to Nov. 2.

For more information, go to http://www.theross.org or call 402-472-5353.
More details at: http://www.theross.org