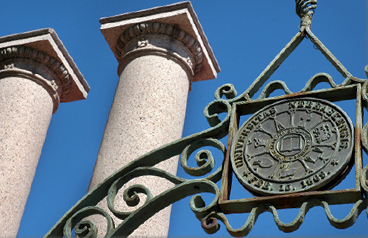 UNL will announce today a new $4 million grant to support improved mathematics and science education in Nebraska schools. The grant celebration is 10:15 a.m. at the Van Brunt Visitors Center.

The National Science Foundation has awarded UNL two Robert Noyce Teacher Scholarship program grants totaling $4 million. The Noyce grants encourage majors and professionals in the science, technology, engineering and mathematics to become K-12 math and science teachers in high-need school districts.

UNL's Center for Science, Mathematics and Computer Education will administer both grants.

The celebration is open to all faculty, staff and students. Speakers include Chancellor Harvey Perlman; Prem Paul, vice chancellor for research and economic development; Jim Lewis, professor of mathematics; and Jon Pedersen, professor of teaching, learning and teacher education.

For more information, go to http://newsroom.unl.edu/releases.