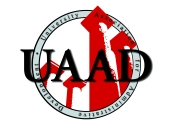 The Nov. 16 meeting of the University Association for Administrative Development will feature a discussion on the Center for Entrepreneurship. The meeting is 11:45 a.m. to 1 p.m. in the Nebraska Union (room posted).

Sam Nelson, a lecturer and SIFE adviser, will lead the presentation. The Center for Entrepreneurship offers a variety of educational opportunities to Nebraskans who wish to learn how to excel in entrepreneurship.

The UAAD meetings are the third Wednesday of each month, September through May. Each meeting generally begins with a short business discussion followed by a presentation by an invited speaker. Participants are encouraged to bring a lunch to the meeting.

For more information, go to http://go.unl.edu/idd.