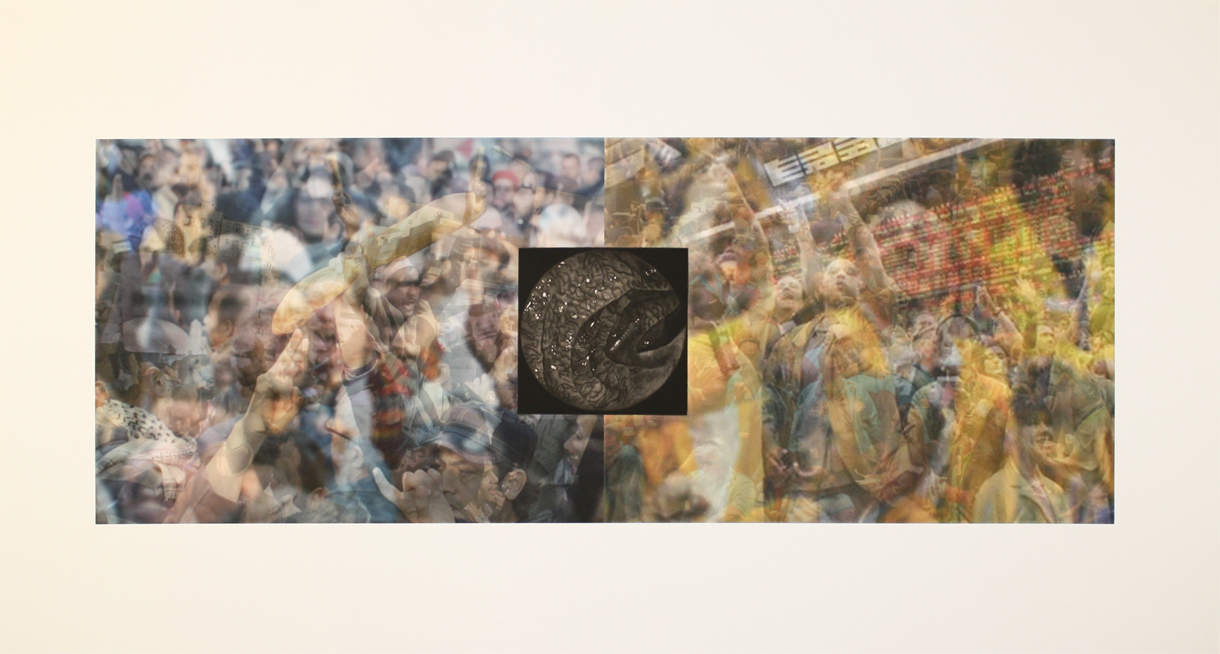 UNL's Department of Art and Art History presents the work of this semester's graduating seniors in the "BA/BFA Capstone Exhibition" Dec. 12-16 in the Eisentrager-Howard Gallery in Richards Hall.

A closing reception is Dec. 16 from 5-7 p.m. in the gallery. The reception is free and open to the public.

Participation in the BA/BFA Capstone Exhibition is part of the ACE 10 Capstone course, where students generate a creative or scholarly product that requires broad knowledge, appropriate technical proficiency, information collection, synthesis, interpretation, presentation and reflection. The exhibition represents students' most recent work that is a culmination of their coursework and exploration in studio art at UNL.

This semester's exhibition features work by the following students:

Anthony Blue, BFA, Lewisville, Texas
Dan Buhrdorf, BFA, Lincoln, Neb.
Drew Clausen, BFA, LaVista, Neb.
Taylor Colt, BFA, Spirit Lake, Iowa
Kyren Conley, BFA, Alliance, Neb.
Christopher Delano, BFA, Lincoln, Neb.
Claire Desormey, BFA, St. Charles, Ill.
Bentley Easler, BFA, Bingham Lake, Minn.
Blair Englund, BFA, Lincoln, Neb.
Aaron Fahey, BA, Lincoln, Neb.
Lindsay Graef, BFA, Hickman, Neb.
Neil Griess, BFA, Omaha, Neb.
Amanda Heskett, BFA, Nemaha, Neb.
Jonathan Hinrichs, BFA, Lincoln, Neb.
Julie Hipwell, BFA, North Platte, Neb.
Sarah Johnson, BFA, Lincoln, Neb.
Joseph Johnson, BFA, Lincoln, Neb.
Sarah Lieswald, BFA, Junction City, Ks.
Dylan Moss, BFA, Fremont, Neb.
Alisha Parpart, BFA, Lincoln, Neb.
Wendelin Ray, BFA, Lincoln, Neb.
Bethany Rachow, BFA, Kearney, Neb.
Jennifer Roberts, BA, Wahoo, Neb.
Chantel Rosno, BFA, Columbus, Neb.
Jaamie Sidney, BFA, Lincoln, Neb.
Danny Sullivan, BFA, Lincoln, Neb.

The Eisentrager-Howard Gallery is located on the first floor of Richards Hall. Gallery hours for this exhibition are Monday-Friday, noon to 4 p.m. Admission is free.