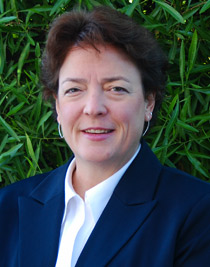 Heather Landes is on campus interviewing for dean of Hixson-Lied College of Fine and Performing Arts, and will give a public presentation today, 3:30-5 p.m., at the Sheldon Museum of Art auditorium.

Landes is one of four candidates touring and presenting on campus.

Landes is associate dean for the Herberger Institute for Design and the Arts at Arizona State University. In that capacity, she oversees undergraduate curriculum development, undergraduate recruitment and admission, undergraduate enrollment and retention initiatives, undergraduate advisement, and career planning; and manages the Herberger Institute communications, online learning and student success groups. Dr. Landes teaches Creativity and Innovation in Design and the Arts for the cross-institute bachelor of arts degree programs, which is a course designed to get students thinking in a focused manner about creative practice and process, as well as several seminars to undergraduate and graduate students throughout the academic year.

Prior to coming to ASU, Landes was the assistant dean for admission and financial aid for the Northwestern University School of Music, and managing director for the National High School Music Institute - an intensive five-week summer program at Northwestern University for talented high school musicians during 1989-2004. Landes has presented sessions on arts entrepreneurship at the National Association of Schools of Music annual meeting, and counseling the high school performing or visual artist at the National Association for College Admission Counseling conferences, regional admission counseling meetings, the Interlochen Arts Academy and other Illinois and Arizona high schools.

Landes holds a Bachelor of Music in flute performance from the University of Illinois, a Master of Music in flute performance from Northwestern University, and a Doctor of Philosophy in Education degree from Loyola University Chicago. Her dissertation research involved a comparative study of the student experience at a conservatory of music and a university school of music.

The final candidate, Shawn Brixey, is visiting Dec. 14-15 and will give his public presentation Dec. 15, 3:30-5 p.m., at Sheldon.

Find out more about the candidates, and download an evaluation form at http://unl.edu/svcaa/search/fpadean.
More details at: http://go.unl.edu/a0t