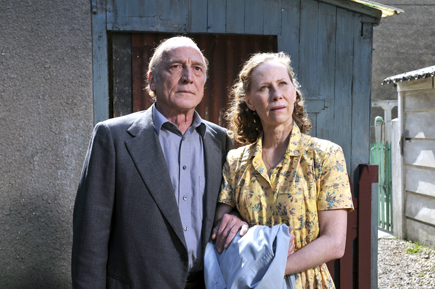 Director Aki Kaurismaki's charming, deadpan "Le Havre" opens today at the Mary Riepma Ross Media Arts Center. Also showing for a second week is Lars von Trier's "Melancholia." Both show through Jan. 19.

"Le Havre" is a warmhearted portrait of the French harbor city that gives the film its name. Fate throws young African refugee Idrissa (played by Blondin Miguel) into the path of Marcel Marx (Andre Wilms), a well-spoken bohemian who works as a shoe shiner. With innate optimism and the unwavering support of his community, Marcel stands up to officials doggedly pursuing the boy for deportation.

"Melancholia" features Kirsten Dunst as Justine and Alex Skarsgard as Michael. The couple is celebrating their marriage at a party in the home of Justine's sister. Despite the sister's best efforts, the wedding is a fiasco with family tensions mounting and relationships fraying. Meanwhile, the planet Melancholia is heading directly toward Earth.

Dunst earned the Best Actress Award at the 2011 Cannes Film Festival for her performance in "Melancholia." The film also earned the Best Picture Award at the 2011 European Film Awards.

For more information on films at the Ross, go to http://www.theross.org or call 402-472-5353.
More details at: http://www.theross.org