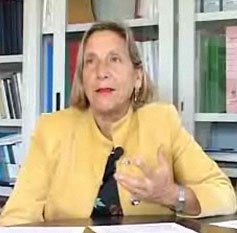 The university community is welcome to participate in the Women's and Gender Studies Program's spring 2012 colloquium series, which will focus on issues of masculinity.

The series gets under way Jan. 18 when Marina Camboni offers a talk exploring the use and abuse of manliness in the translation of Walt Whitman's works. Among other roles, Camboni is a professor of Anglo-American language, culture and literature at the University of Macerata, Italy, and co-founder of the Transatlantic Walt Whitman Association. Her talk, "Whitman's Leaves, Gambreale's Fogelie d'erba, and the Language of Futurism and Fascism," begins at 5:30 p.m. in Bailey Library, located on the second floor of Andrews Hall. It is co-sponsored by the Department of English.

Author and sociologist Michael Kimmel, a leading researcher and writer on men and masculinity, will deliver the series' second lecture on March 1 at 7 p.m. in Nebraska Union auditorium. His talk "Guyland: The Perilous World Where Boys Become Men," will be based on his recently released book of the same title. The book includes interviews with more than 400 young men and offers new insights into young people's lives. UNL's Women's Center is co-sponsoring the talk.

A roundtable discussion, "Incorporating Masculinity into Women's and Gender Studies," will close out the series in April. The discussion is set for April 3 at 12:30 p.m. in the Nebraska Union and will feature Jan Deeds, director of UNL's Women's Center, who also sits on the board of directors of the American Men's Studies Association; James Garza, associate professor of history and ethnic studies, who has examined masculinity in modern Mexico; and Iker González-Allende, assistant professor of Spanish, whose work has focused on masculinity and nationalism. Deeds also developed UNL's new "Introduction to Men's Studies" course.

For more information about the colloquium series, visit the Women's and Gender Studies' website at http://go.unl.edu/wgs2012.