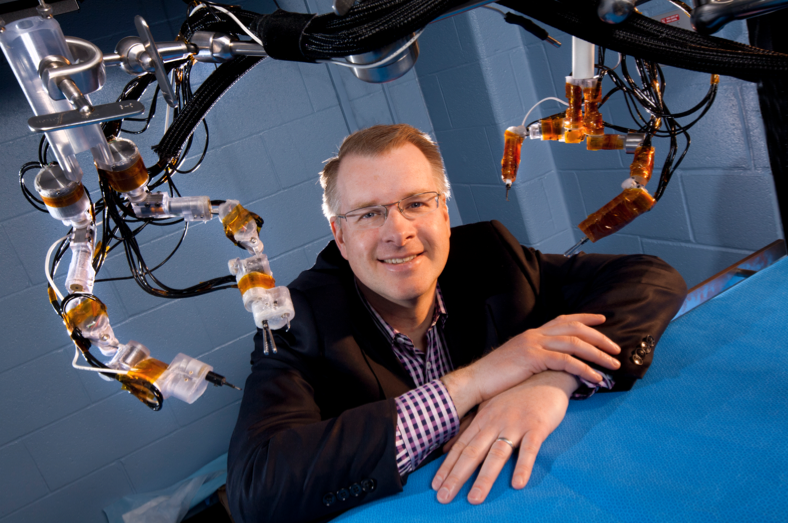 Robots are preparing to invade the University of Nebraska State Museum. The temporary (and family-friendly) takeover, part of the museum's Sunday with a Scientist program, is 1:30 to 4:30 p.m., Jan. 15.

Shane Farritor, professor of mechanical and materials engineering, will lead the event. Farritor, along with students from the department, will talk to visitors about the important role robots play in our everyday lives. Children will have the opportunity to operate a functioning robot that simulates surgical tasks. There will be several other robots on display and videos demonstrating robots in action.

Sunday with a Scientist is a series of presentations that highlight the work of UNL scientists, while educating children and families on a variety of topics related to science and natural history. Presenters share scientific information in a fun and informal way through demonstrations, activities, or by conducting their science on site.

Upcoming Sunday with a Scientist topics are: Feb. 19 — Snakes; March 19 — Ashfall Fossil Beds; April 15 — Food Science; and May 20 — Bees.

Admission to the museum is free (with a valid NCard) for faculty, staff, students and immediate family members. For more information on the museum or the Sunday with a Scientist program, go to http://www.museum.unl.edu.
More details at: http://go.unl.edu/qys