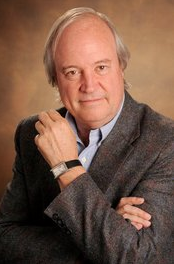 Jorge Heine, a professor who collaborated with Nelson Mandela and Desmond Tutu to establish the South African Truth and Reconciliation Commission, will talk about restorative justice in a 7 p.m., Jan. 24 lecture in the Nebraska Union's Regency A room.

The lecture, "Does Restorative Justice Work? Chile and South African Truth Commissions," is free and open to the public.

Heine will discuss his views about the truth commissions of Chile and South Africa. He experienced both processes firsthand as an academic and politician, serving as the Chilean ambassador to South Africa when he worked with Mandela and Tutu.

Heine is a professor of international affairs and political science at Wilfrid Laurier University. He earned a law degree from the University of Chile. His master's and doctorate are both from Stanford University. He is a distinguished fellow at the Centre for International Governance Innovation. And, from 2006 to 2009, he served as vice president of the International Political Science Association.

Heine's lecture at UNL is sponsored by the Harris Center for Judaic Studies, Schlesinger Social Justice Fund and the Forsythe Family Program for Human Rights and Humanitarian Affairs.