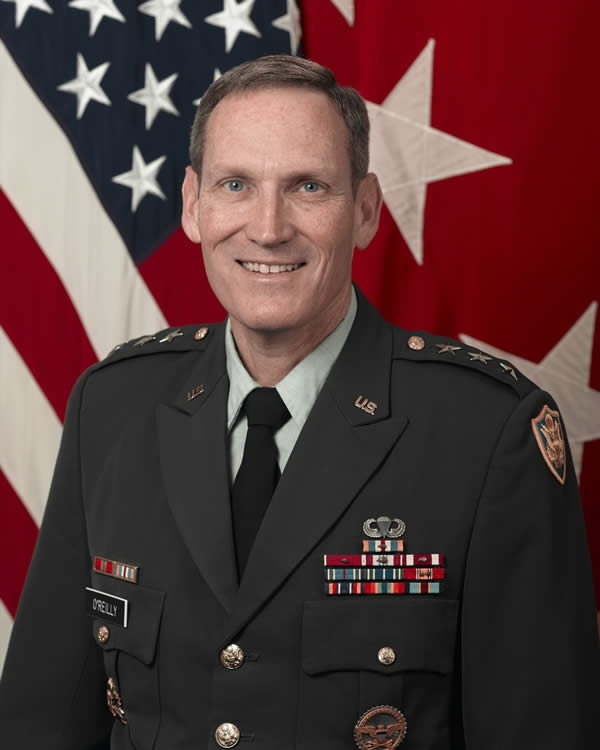 U.S. Army Lieutenant General Patrick J. O'Reilly, Missile Defense Agency director, will present a briefing 11 a.m., Oct. 25 in Jorgensen Hall. He will discuss the mission of the MDA and employment opportunities in the Missile Defense Career Development Program. The presentation is free and open to faculty, staff and students.

The Missile Defense Agency is part of the Department of Defense and is building a missile defense capability to protect the United States, its deployed forces, allies and friends against all ranges of enemy ballistic missiles in all phases of flight. The MDA has a diverse workforce and offers employees a hands-on approach to obtaining specific skills and experience in cutting-edge technology. The agency is comprised of thousands of employees across multiple locations including the National Capitol Region of Washington, D.C.; Alabama, Alaska, California and Colorado.

The Missile Defense Career Development Program provides selected candidates opportunity to acquire valuable technical and work-related skills through rotational assignments that include seminars, formal classroom and on-the-job training. As a learning organization, the MDA will also pair selectees with a mentor who will help evaluate the individual's career path and opportunities for professional and personal growth.
More details at: http://www.mda.mil