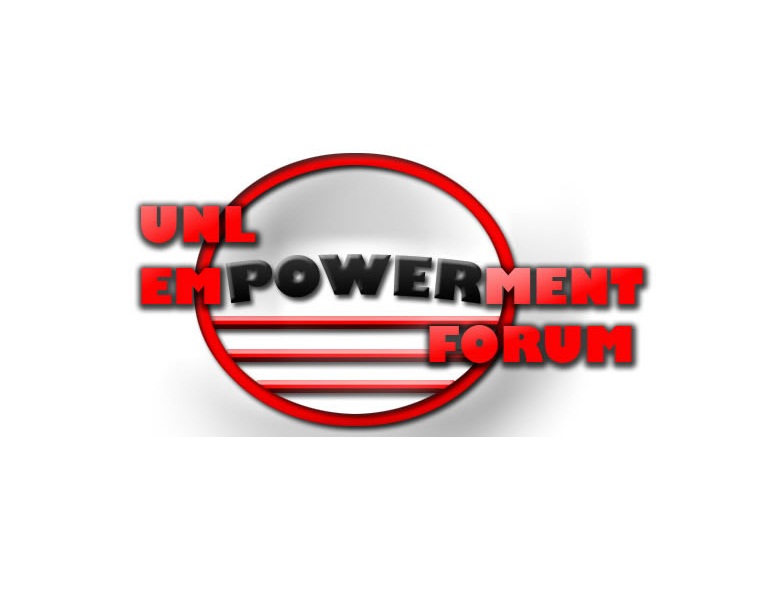 The UNL Empowerment Forum is a free event open to all current UNL students, faculty, and staff with interest in discussing the challenges that we face in dealing with diversity issues.

This forum serves as the beginning of a process to change the face of UNL and break down barriers that may keep many in this community apart. We hope to facilitate serious discussion and have some fun, too.

The UNL Empowerment Forum is 12:30 to 5 p.m. Jan. 27 in Jackie Gaughan Multicultural Center. Register at: http://stuafs.unl.edu/empower

2012 Tentative Schedule of Events
12-12:30 p.m. Registration
12:30-1:30 p.m. Speaker
1:30-5 p.m. Breakout and Planning Sessions with snacks and refreshments provided
5 p.m. Conclusion

This forum is about:
• understanding our cultural differences
• hearing a variety of perspectives
• sharing your thoughts, ideas, stories, and experiences with other participants

This forum is not about
• bashing or humiliating any one person or group
• stifling openness and honesty
• a lecture about how you "should" think, say, or act

The Empowerment Forum is a University-sponsored event and students are encouraged to check with professors to be excused from class to attend the forum.

The UNL Empowerment Forum is sponsored by the Office of the Vice Chancellor for Student Affairs and the Pepsi Endowment Fund.