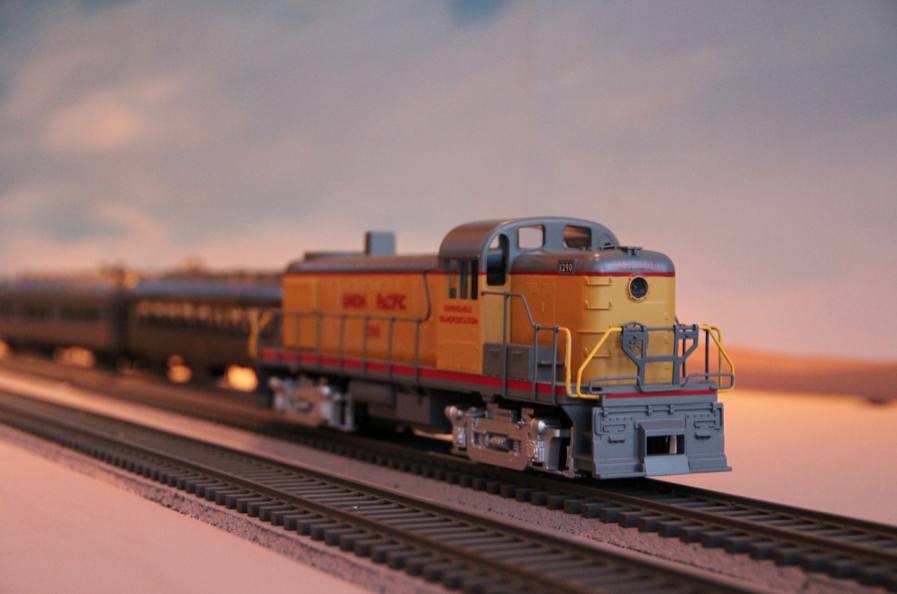 The Sheldon Museum of Art has hit the rails in a new exhibition, "Railroads and the Making of Modern America."

The exhibition, open through May 20, features 50 works from the Sheldon's permanent collection and local loans examining the way artists captured and shaped the modern ideas made possible by the railroad. "Railroads" emphasizes the broader cross-border movements and their global consequences.

The exhibit is organized by William Thomas, John and Catherine Angle Chair in the Humanities and professor of history at UNL. It coincides with the publication of his book, "The Iron Way: the Civil War, Railroads, and the Making of Modern America" (Yale University Press) and will take place during a national symposium on the year 1862 being hosted by the university.

A miniature, operating railroad — including both Burlington and Union Pacific O scale model trains — from the private collection of James C. Seacrest runs in Sheldon's Great Hall during the exhibition. O scale models are constructed to a scale proportion of 1:48 and are often exact models of the locomotives they represent. Jeff MacDonald, of Boulder, Colorado, created a 13-by-27-foot track installation with references to Nebraska locations specifically for Sheldon's Great Hall. Trains will run each hour and half-hour during museum hours.

For more information, go to http://www.sheldonartmuseum.org.