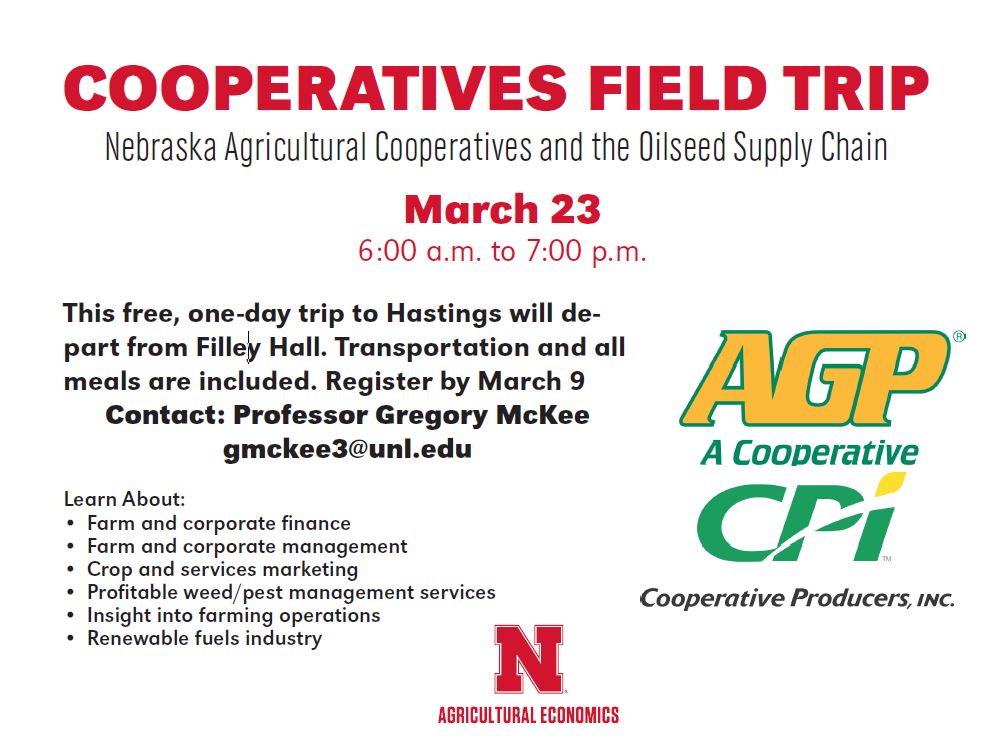 This free, one-day trip to Hastings, Nebraska, will allow students to observe how value flows across the agriculture supply chain. Visits will include a farming operation, and grain origination and value-added processing operations owned by farmers. Transportation and all meals are included.

Register by March 9 by emailing gmckee3@unl.edu.

Topics discussed include farm and corporate finance, farm and corporate management, crop and services marketing, the renewable fuels industry, and others. Students will interact with farm producers and executives of grain origination and value-added businesses.

Career options will be discussed.