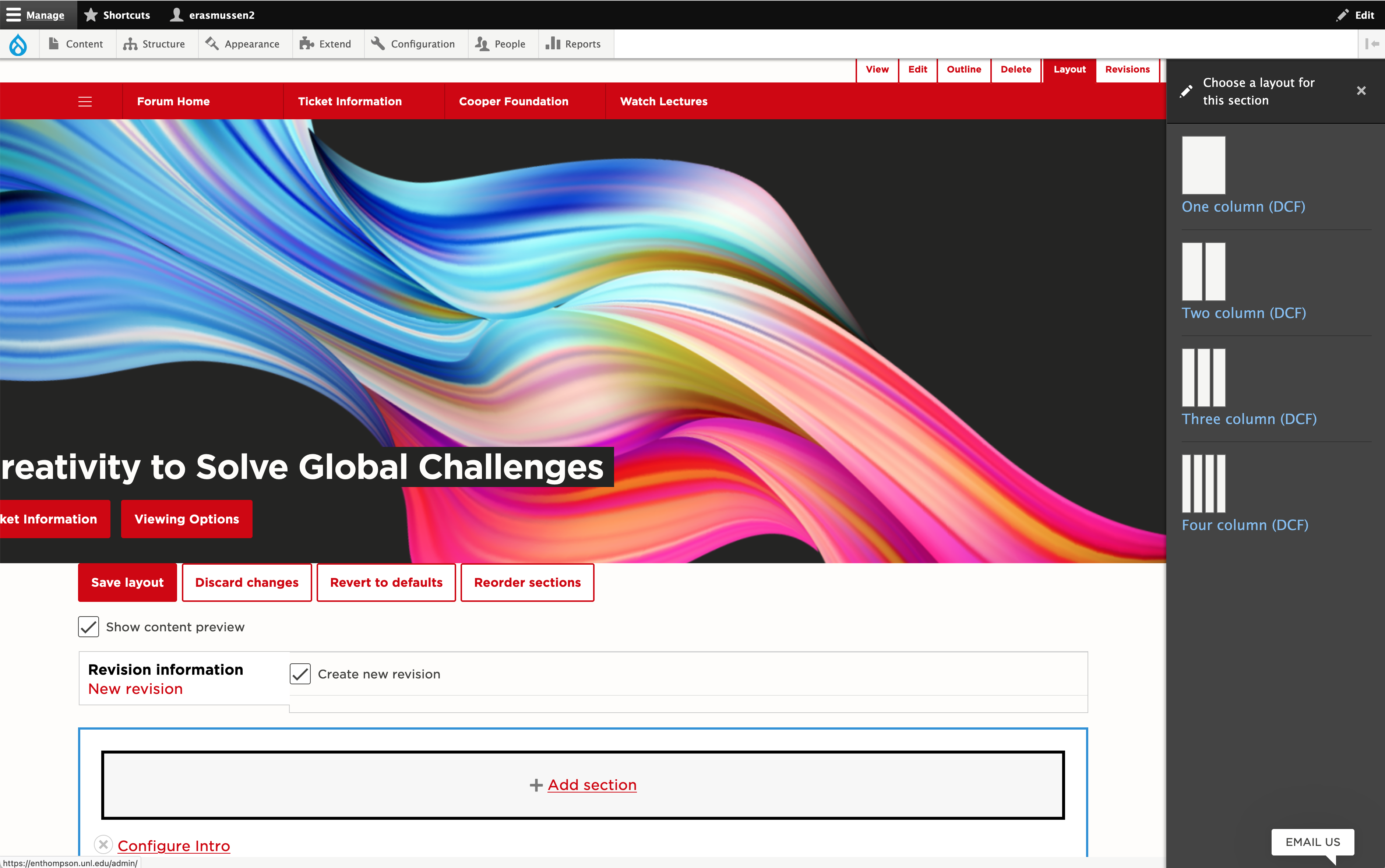 To coincide with general availability of the next-generation UNL CMS based on Drupal, the Digital Experience Group and the WDN Shared Governance Board will be sponsoring open help sessions on Friday mornings beginning June 16 at the University Communication offices, 1217 Q Street.

Assistance will be available for any questions related to your site, including reconsideration of content, prioritization of content, design and calls to action, how to move content from one site to another, and how to use the new authoring interfaces, components and starter pages available in the next-gen CMS to best effect.

Website developers and owners are encouraged to take part by either coming over in person or joining the WDN Zoom channel at https://go.unl.edu/wdn-zoom.
More details at: https://wdn.unl.edu