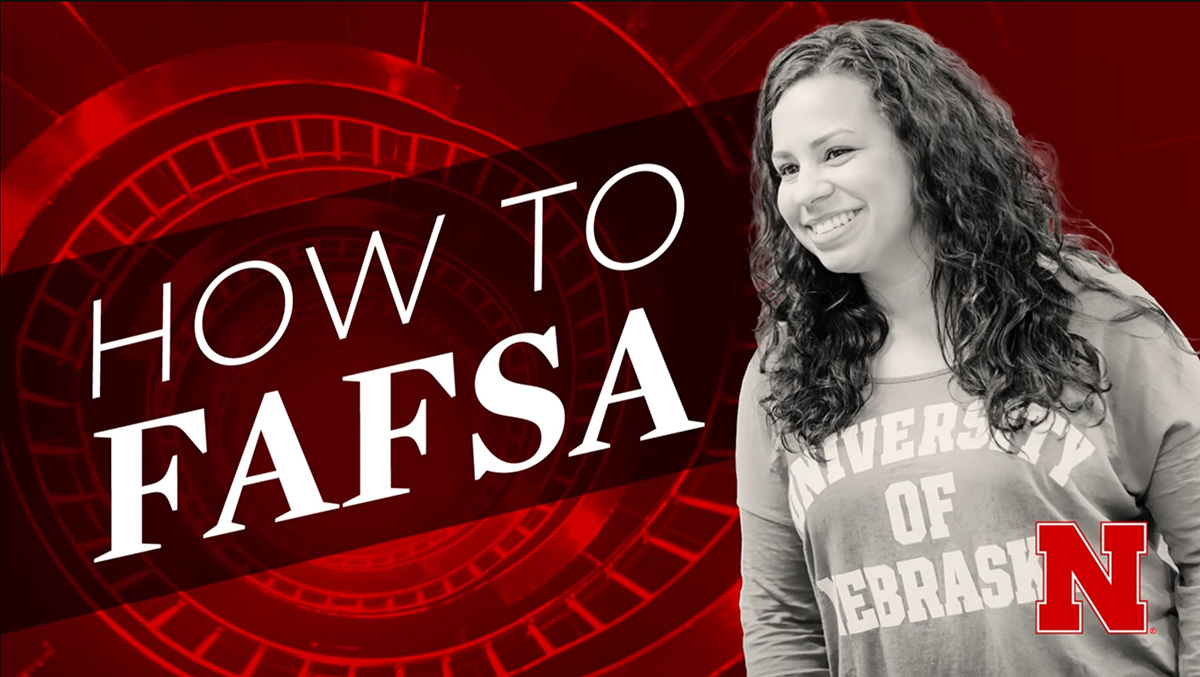 Planning to attend the University of Nebraska, Lincoln in the fall? Submit your Free Application for Federal Student Aid (FAFSA) by June 1 to meet UNL's priority deadline to be considered for all available aid! College affordability is a priority at the University of Nebraska–Lincoln. Nebraska offers the lowest tuition in the Big Ten, and students find Nebraska an excellent value.

Most families of college-bound students file the FAFSA to apply for college scholarships and financial aid. The FAFSA is used to determine your aid eligibility and is a requirement for many need-based programs at the University, including the Nebraska Promise. If you are a senior in high school, now is the time to complete and submit your FAFSA.

Here are a few simple steps to get started. Also, you can watch "How To FAFSA" at https://youtu.be/az9rP7NZ2Hg or you may contact Husker Hub at huskerhub@unl.edu or 402-472-2030.

1) Create a Federal Student Aid (FSA) ID: Create an Account at https://studentaid.gov/h/apply-for-aid/fafsa
2) Complete and submit the FAFSA: FAFSA Form
3) List Nebraska's federal school code 002565 on the FAFSA application and your information will be sent directly to the university.
4) Watch your email for a link to your Student Aid Report (SAR).