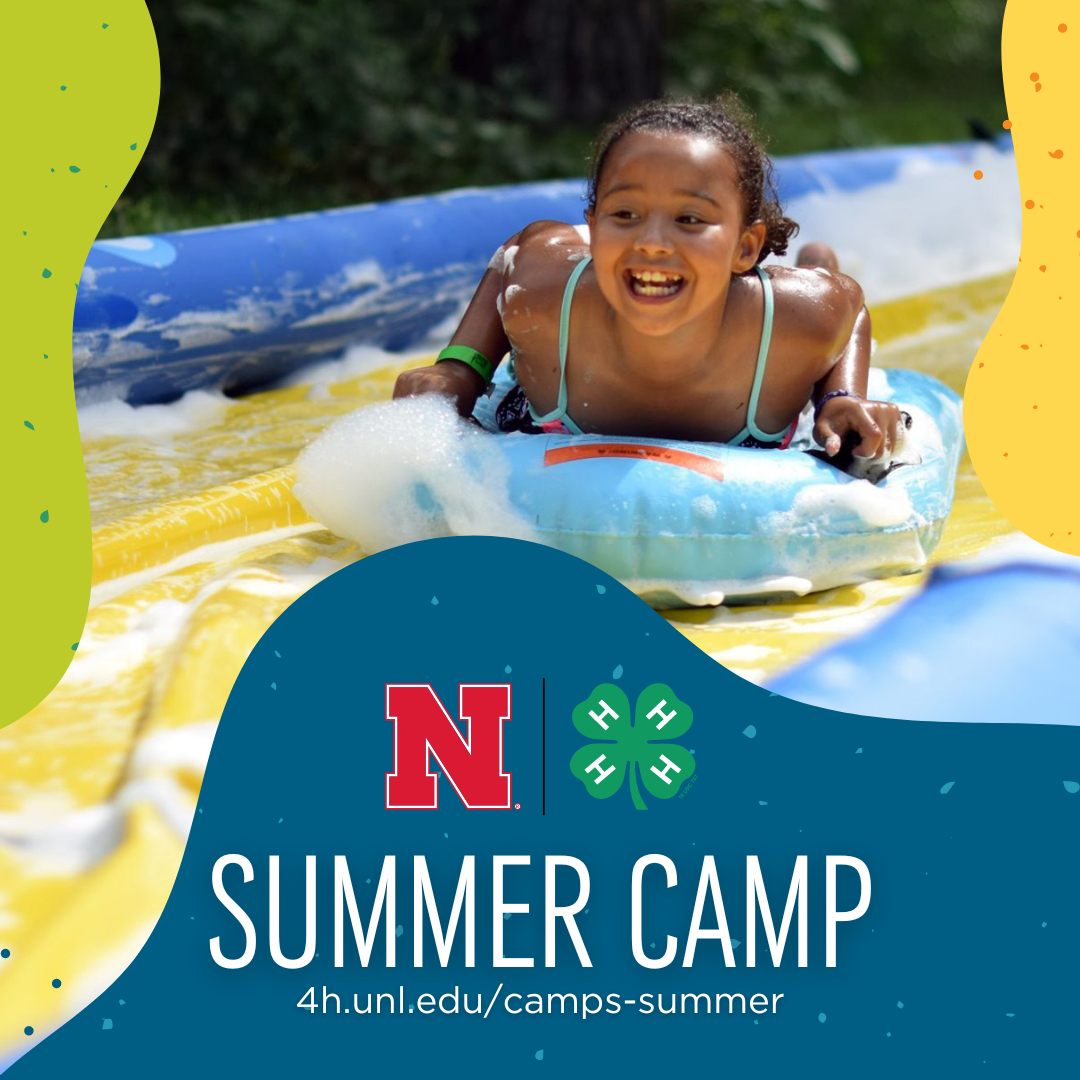 The Nebraska 4-H Camp series for 2023 is called "Adventure Together." We'll be camping out at:
• Chadron: June 5-9
• Cozad: June 16-20
• Ashland: June 26-29
• Burwell: July 16-20
• Louisville: July 27-30

Registration for the 2023 4-H summer camp season is open. There are a limited number of spots available this year, so we recommend families register as soon as possible.

Session information and registration can be found at http://4h.unl.edu/camp.

If you have any questions, email Amber Stephens at astephens15@unl.edu.