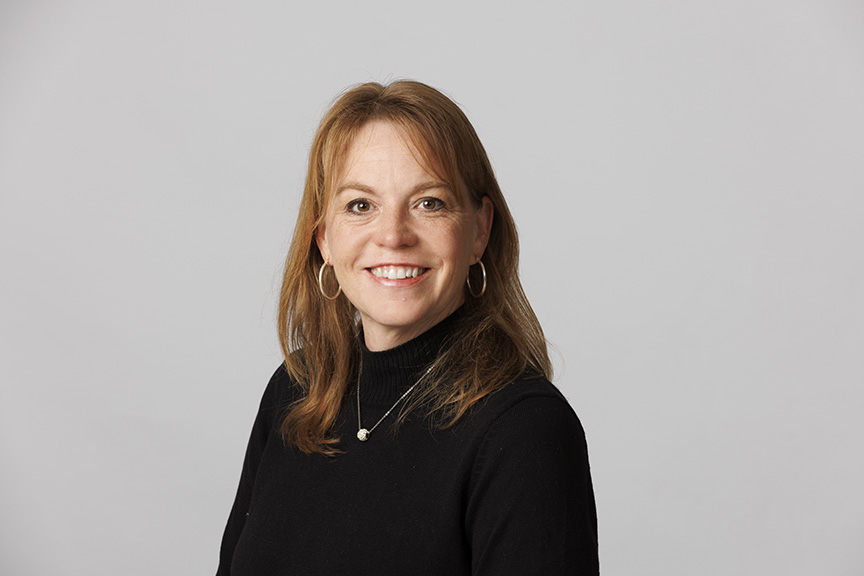 Jacqueline Mattingly, interim associate dean for student success in the Hixson-Lied College of Fine and Performing Arts and assistant professor of practice in the Glenn Korff School of Music, is this year's recipient of the Dr. Charles Riedesel Outstanding Academic Advising Award from the University of Nebraska–Lincoln's Office of the Executive Vice Chancellor.

"I'm humbled to receive this award," Mattingly said. "It's a privilege and an honor to work with our outstanding students and help them navigate their degree options. They make my job so rewarding. I'm also fortunate to have excellent colleagues across the college and across the university who share the passion for helping students achieve their goals."

The Dr. Charles Riedesel Outstanding Academic Advising Award recognizes an exceptional faculty or staff member who directly delivers advising services to undergraduates. Outstanding advising includes going beyond basic job duties and responsibilities, providing support, empowerment, coaching, counseling and guidance to enable students to succeed academically and in life. The award is named for Dr. Charles Riedesel, a former advisor in the Computer Science and Engineering Department at the university, who devoted much of his time to recruiting and advising computer science and engineering majors.

"We are so proud of Jackie Mattingly for receiving this prestigious university advising award," said Christopher Marks, interim dean of the Hixson-Lied College of Fine and Performing Arts. "Jackie works tirelessly to help our students, both in her role as interim associate dean for student success in the college, and as her role as a chief adviser in the Glenn Korff School of Music. She goes above and beyond to help our students navigate both the curriculum and the many campus resources that are available to help them succeed. This is a well-deserved honor for someone who truly cares about our students and their success."

Mattingly will be recognized at The Laurels, the university's annual award reception.

"Dr. Mattingly's work with our students is inspiring," said Sergio Ruiz, director of the Glenn Korff School of Music. "She empowers, encourages, supports and guides our students to find success at UNL. The university is a better place because of her, and we are fortunate to have her leadership."

Robert Woody, Steinhart Foundation Distinguished Professor of Music and Professor of Music Education, nominated Mattingly for the award.

"I'm a pretty experienced advisor myself, but if I've got a question or need a sounding board for something, Dr. Mattingly is always my first contact. And in the last year, she's become that kind of resource for all the advisors in our college," he said. "I especially appreciate how her advising encourages students to take greater ownership of their academic lives. What she does as an advisor is to empower them. This goes beyond helping students making degree progress. It allows them to advance their career development and, really, have more rewarding lives."

Her duties as interim associate dean for student success focus on students, success, retention and advising. Among her duties are student affairs, Hixson-Lied student grant administration, Miller/Oldfield scholarship review and academic distinction and thesis review. In addition, she oversees our student advisory boards and reviews college advising. She also assists the dean in responding to student mental health concerns.

In the Glenn Korff School of Music, she is chief advisor of the B.A. degree and B.M. degree. She is also the academic recovery coach, does international student credit and transfer credit evaluation and is the liaison to the Explore Center. She has taught Contemporary Issues in Music and the Arts, Arts Alive at Nebraska, The Music Experience (online summer course) and the honors seminar Experiencing Music in Today's World.

Mattingly earned a doctorate of music in horn performance from the University of North Carolina Greensboro, a master of music in horn from the University of Calgary, and a Bachelor of Music degree from Brandon University in Canada.