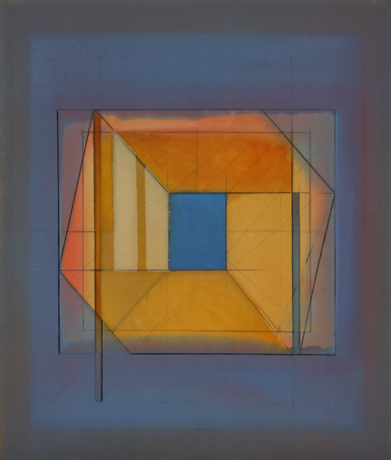 MEDICI, a friends group that supports the Department of Art and Art History at University of Nebraska–Lincoln will hold its annual fund-raiser event on Thursday, Feb. 27 from 6:30-9 p.m. in the Eisentrager-Howard Gallery in Richards Hall. An exhibition of the artwork included in the MEDICI event will be on display in the gallery from Feb. 7-24.

A reception for the exhibition will be held on Friday, Feb. 7 from 5-7 p.m. in the gallery. The reception is free and open to the public.

Since its inception 21 years ago, MEDICI has raised more than $200,000 for the department. Donated funds have been used to bring visiting scholars to the campus and to purchase kilns, presses, papermaking equipment, catalogs and other amenities that contribute to the first-rate educational offerings for UNL students.

Tickets options for the Feb. 27 event are: $50 General admission admits one person and entitles the ticket holder to food and drink; $300 Supporter admits two people and entitles them to food, drink and an original work of art chosen through a random drawing; $600 Investor admits two people and includes food, drink and allows the ticket holder to choose a work of art not selected by the Patron ticket holders; and $900 Patron admits two people and entitles them to food, drink and allows them to purchase the piece of art of their choice the night of the event on a first-come basis.

The artists for this year's event include Professor Emeritus James Eisentrager. Eisentrager's wife, Dorene, has graciously donated "Arbee #3" from her private collection for the 2014 fund-raiser. "Arbee #3" will be featured as a silent auction piece the night of the event.

Eisentrager was professor of art at UNL for 35 years from 1961-1996. The Eisentragers, along with fellow faculty member Dan Howard and his wife, Barbara, made significant donations to the University of Nebraska Foundation for the department and in 2001 the gallery in Richards Hall was dedicated in their honor. Eisentrager died in 2002.

Other participating artists include Jordan Buschur, Jim Butler, Nancy Childs, Marcia Goldenstein, Joan Hall, Nancy Nordstrom Heiser, Cliff Hollestelle, Gail Kendall, Thomas R. Kreager, Marcia Laging-Cummings, Maureen Mills, Phillip Perry, Martha Pettigrew, Susan Puelz, Tom Riesing, Patrick Rowan, David Stabley, Valery Wachter and Ronald G. Watson.

Richards Hall is located at Stadium Drive and T sts. on the UNL city campus. Admission to the Eisentrager-Howard Gallery is free and open to the public. Gallery hours are weekdays, 12:30-4:30 p.m.

For more information, visit http://medici.unl.edu or call the Department of Art and Art History at (402) 472-5522.