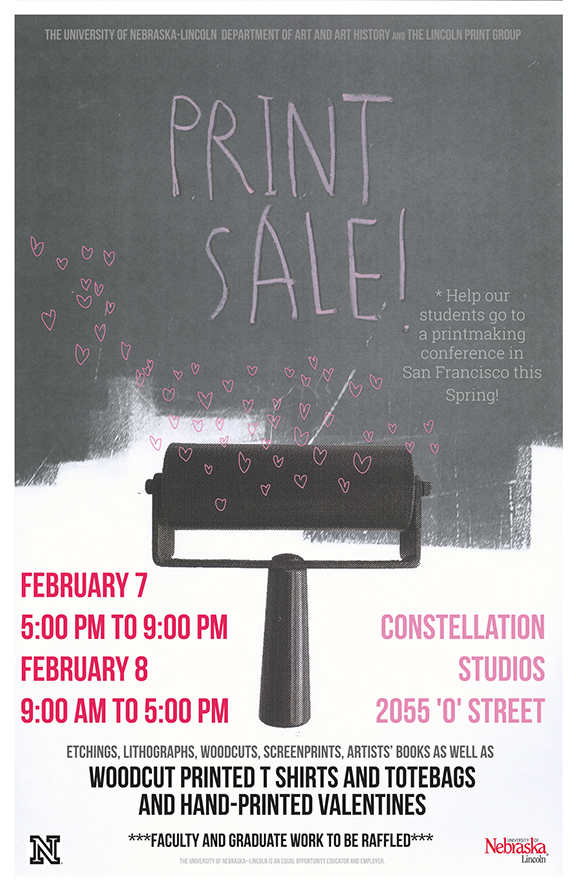 The Department of Art and Art History and Lincoln Print Group are holding a Print Sale on Feb. 7-8 at Constellation Studios, 2055 O St. in Lincoln.

Hours for the sale are Feb. 7 from 5-9 p.m. and Feb. 8 from 9 a.m. to 5 p.m.

Original etchings, woodcuts, lithographs and screen prints, as well as hand-printed t-shirts and Valentines, will be available for sale. There will also be a raffle of faculty and graduate work.

Funds raised by the Print Sale will help send UNL printmaking students to a printmaking conference in San Francisco this spring.

For more information, call the Department of Art and Art History at (402) 472-5522.