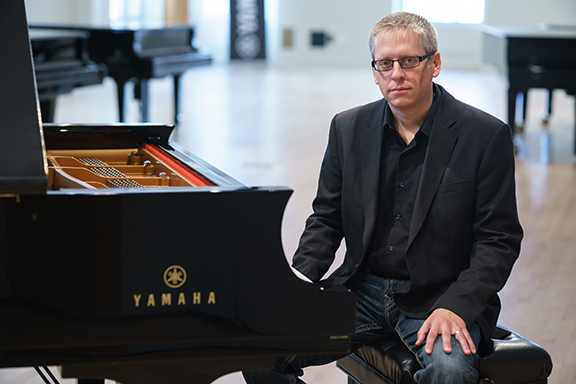 Check out these stories on our alumni:

• Alexander Jeffery (B.A. and B.F.A. 2011) continues to find success as a director and producer of independent films. His film, "Memoir: A Short Film," was a Top 5 Winner at the Louisiana Film Prize this year. As one of the top five films, "Memoir" will receive a distribution deal with Shorts International and automatic film festival play. In 2015, his film, "The Bespoke Tailoring of Mister Bellamy" won the Grand Prize and Best Actor at the Louisiana Film Prize and went on to receive notoriety across the film festival circuit, including the Cleveland International Film Festival and Omaha Film Festival. For more on "Memoir" or to view a trailer, visit http://go.unl.edu/memoir.

• Nicholas Phillips (B.M. 2000) has released his fourth CD, titled "Impressions." The album features solo piano music written in the last decade by Judd Greenstein, Nico Muhly, Mark Olivieri, Carter Pann, Jonathan Pieslak, Joel Puckett and Sarah Kirkland Snider, as well as pieces written for Phillips by Lucas Floyd and Stacy Garrop. The CD is available on Amazon, iTunes, CD Baby and Arkivmusic. The disc was recorded at Yamaha Artist Services in New York, and Phillips is a Yamaha artist. He was a student of Marguerite Scribante Professor of Piano Paul Barnes.

• Kelly Wold (B.F.A. 2014) was featured in an Omaha World-Herald article on Oct. 8, 2016. The article featured her sculpture "Wounded Warrior," which is located in the lobby of Pottawattamie County's recently dedicated Veterans Affairs Building in Council Bluffs, Iowa. View the article at http://go.unl.edu/wold.

Do you have alumni news to share? Submit yours to unlarts@unl.edu. Please include your degree and year of graduation.