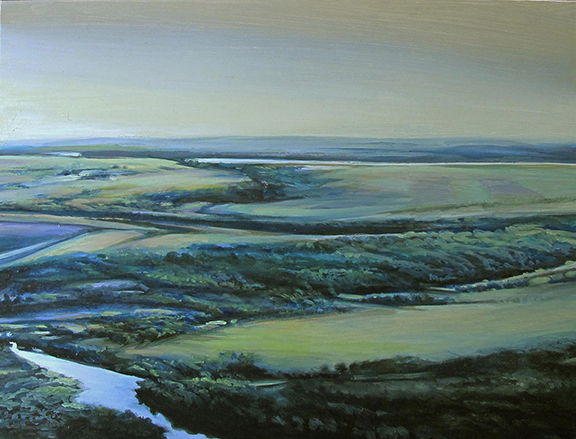 The annual MEDICI exhibition will be on display Nov. 4-17 at the Eisentrager-Howard Gallery in Richards Hall, culminating in their annual fund-raiser Nov. 17.

The exhibition previews the works available for the art sale and silent auction at the fund-raising event. Art by Nebraska-educated and supporting artists will be sold to purchase new equipment and improve facilities in the School of Art, Art History & Design.

MEDICI is a friends group that supports the University of Nebraska–Lincoln's School of Art, Art History & Design. Since its inception more than 20 years ago, MEDICI has raised more than $200,000 for the School, which has been used to bring visiting scholars to the campus and to purchase kilns, presses, papermaking equipment and other amenities that contribute to first-rate art educational offerings for UNL students.

The MEDICI fund-raising event is Thursday, Nov. 17 from 6:30-9 p.m. in the gallery. The event includes a $100 art sale and silent auction. The ticket price includes free drinks, appetizers and desserts catered by Yes Chef!

Tickets to the event are $50 per person and can be purchased the night of the event or in advance from the School of Art, Art History & Design's offices in 120 Richards Hall or call (402) 472-5522.

Gallery hours for the exhibition are Monday-Friday, 12:30-4:30 p.m. The gallery is located on the first floor of Richards Hall, which is located at Stadium Drive and T sts. on the UNL city campus. Admission to the gallery for exhibitions is free and open to the public.

To view the list of participating artists, visit http://go.unl.edu/v4va.

For more information, call the School of Art, Art History & Design at (402) 472-5522 or visit http://medici.unl.edu/.