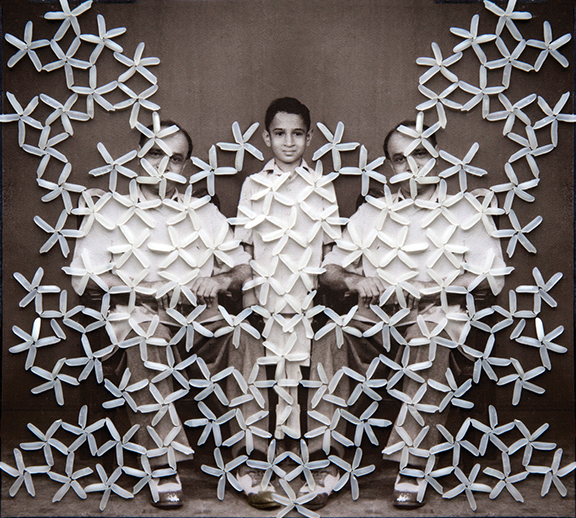 Two lectures remain in November for the School of Art, Art History & Design's Hixson-Lied Visiting Artist and Scholar Lecture Series.

• Priya Kambli presents a free public lecture on Thursday, Nov. 10 at 5:30 p.m. in Richards Hall Rm. 15.

Kambli's work is rooted in her fascination in the intersection between her parents' lives in India and her own in the U.S. For Kambli, photography is a means to bridge the gap between two cultures, come to terms with the effects of displacement, and to illuminate connections between the past and the present.

Kambli's work has been featured in solo and group exhibitions in the United States and abroad, including El Museo Nacional de la Fotografía de Bogotá, The Houston Center for Photography, The Center for Photography at Woodstock, SF Camerawork and The Silver Eye Center for Photography.

She has received numerous grants and awards, including the En Foco New Works Photography Award Fellowship, the Photolucida Book Award, and The Houston Center for Photography Photographic Fellowship, and has been an Artist-in-Residence at Light Work and The Center for Photography at Woodstock. Her photographs are featured in both public and private collections including The Museum of Contemporary Photography. Her monograph, "Color Falls Down," was published in 2010. Kambli is a professor of art at Truman State University in Kirksville, Missouri.

• Chris Gustin & Gerit Grimm present a free public lecture on Tuesday, Nov. 15 at 5:30 p.m. in Richards Hall Rm. 15. Their visit is sponsored primarily by the UNL Clay Club.

Gustin is one of the leading ceramists of his generation. He has had more than 40 solo exhibitions at leading institutions and galleries throughout the country and abroad. His work is in numerous collections, including the Renwick Gallery, Washington, D.C.; the Los Angeles County Museum of Art; the Museum of Art and Design, New York City; the World Ceramic Exposition Foundation, Icheon, Korea.

He is professor emeritus at the University of Massachusetts, Dartmouth.

Grimm grew up in Halle, East Germany. She came to the U.S. on a German Academic Exchange Service Grant to study at the University of Michigan and went on to earn her MFA from the New York State College of Ceramics at Alfred University.

She teaches workshops and has had residencies at major venues in Ceramics. She is assistant professor of art at the University of Wisconsin–Madison.