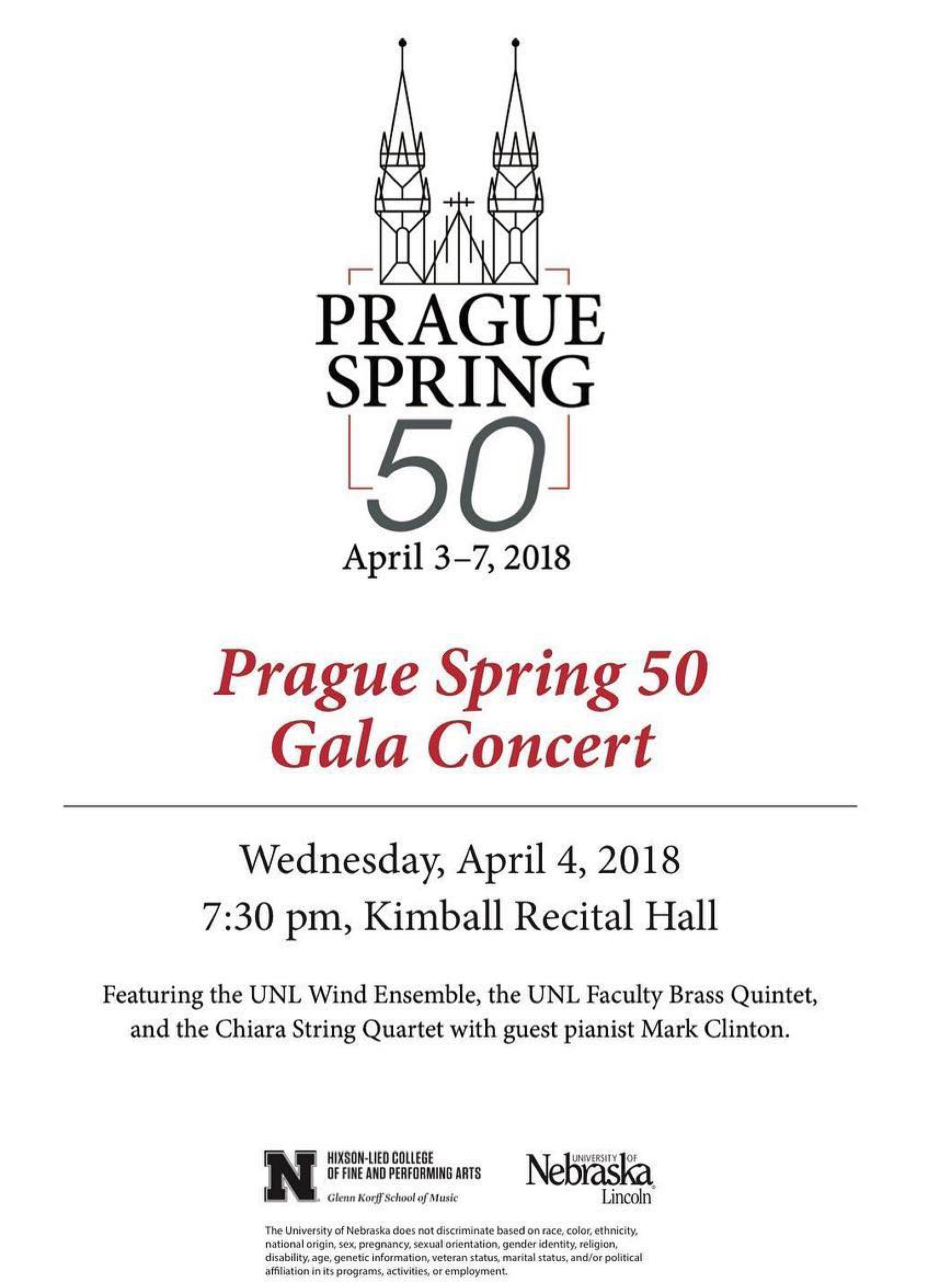 A trio of Glenn Korff School of Music performance groups will play music by Czech composers at a concert on April 4, which is part of the University of Nebraska–Lincoln's Prague Spring 50 event.

The Department of History will host Prague Spring 50 from April 3-7. It is a major international event to commemorate the 50th anniversary of Prague Spring and the aftereffects of the Soviet-ordered Warsaw Pact invasion of Czechoslovakia in 1968. Speakers will reflect on Prague Spring and 1968, twenty years of "normalization" behind the Iron Curtain, and the significance and meaning of the Velvet Revolution.

The concert, "Prague Spring 50: From Dvorak to Husa, and Beyond" will take place on Wednesday, April 4 at 7:30 p.m. in Kimball Recital Hall. The concert is free and open to the public.

It will also be live webcast. Visit http://music.unl.edu the day of the concert for the link.

The Prague Spring 50 concert will feature the Wind Ensemble, directed by Carolyn Barber; the University of Nebraska Faculty Brass Quintet; and the Chiara String Quartet with pianist Mark Clinton.

There are also two photography exhibitions planned as part of the event. The Sheldon will host work by Czech photographer Josef Sudek, while portraits of Havel by Alan Pajer will be displayed in the Lentz Room of Love Library.

For more information on the event, visit https://praguespring50.unl.edu.