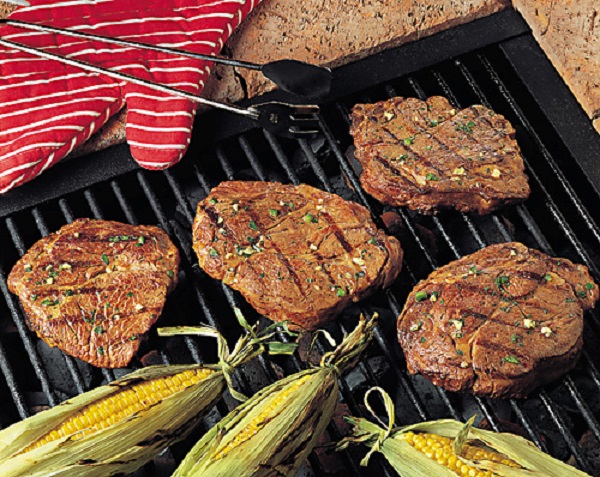 By Bethany Johnston, UNL Extension Educator

Your favorite seasoning on your favorite beef steak on your favorite grill…yum! You can already taste the smoky undertones, bold beef flavor, and juiciness in each bite.

But could you save money by grilling outside your comfort zone? The middle meats are a traditional favorite- ribeye, T-bone, tenderloin. Have you considered other beef options?

Middle meats are a "safe" choice on the grill, but come with a more expensive price tag. Get out of your comfort zone and find a lower price point with Value Cuts. Beef value cuts are less expensive (and usually less well known cuts).

Lower priced beef items for grilling include: the flat iron, chuck eye steak (cut about 1 inch), petite tender, and center cut sirloin.

Value cuts higher in collagen need to be marinated for at least 4 hours, but no more than 24 hours before grilling. Flank and top round steaks are examples. The acid in the marinade will break down the collagen in the meat, which becomes tough if grilled. Orange juice, soy sauce, Worcestershire sauce, and lime juice are a few examples of acids that can be used in a marinade recipe.

Buy in bulk to increase savings, too! Split large packages of beef into smaller portions and freeze. Pull out steaks or hamburger and thaw in the refrigerator the day before grilling.

Don't forget about the health benefits of grilling beef! Grilling is a healthy way to cook beef, and there are 29 lean or extra lean beef options. For more information, visit beefitswhatsfordinner.com.

So get out of your comfort zone of grilling and try a new beef cut! You may find a new favorite steak while saving money!