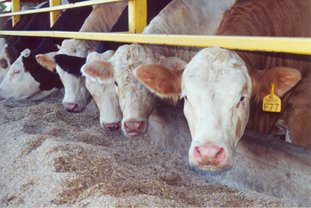 By Matt Leubbe, UNL Feedlot Extension

Beef feedlot managers, owners, employees and supporting industry personnel attended presentations for the latest in feedlot health, nutrition, environment and economics. The Roundtables were offered in Nebraska with 6 remote links to sites in Iowa with Iowa State University Extension. Selected topics and speakers were recorded as webinars for those that were unable to attend. This month we will highlight presentations from Amy Schmidt and Dr. Dustin Loy. The links to their webinars are below.

Large animal mortality composting- Amy Schmidt https://connect.unl.edu/tciwgzk.npvke5/

In the past Nebraska limited mortality composting to carcasses weighing less than 600 lbs, but this restriction has been removed from the state statute, opening the door to a new carcass disposal option for beef cattle and other large livestock. Although Nebraska has maintained a size restriction on mortality composting for many years, other states have successfully demonstrated that large carcasses, including beef cattle, dairy cattle, and horses, can be effectively composted. Amy Schmidt walks producers through components needed to develop this system in their operation during a webinar at the 2014 Feedlot Roundtables.

Bovine respiratory disease and antimicrobial resistance- Dustin Loy https://connect.unl.edu/thbmbgr.3y7zzc/

Dr Dustin Loy with the UNL Veterinary Diagnostic Center shared with producers developments relating to Bovine Respiratory Disease (more commonly known as BRD) during a webinar at the 2014 Feedlot Roundtable. Dr Loy identifies the common bacteria isolated from cases submitted to the diagonostic lab, reviews common antimicrobials used to treat BRD and resistance mechanisms.