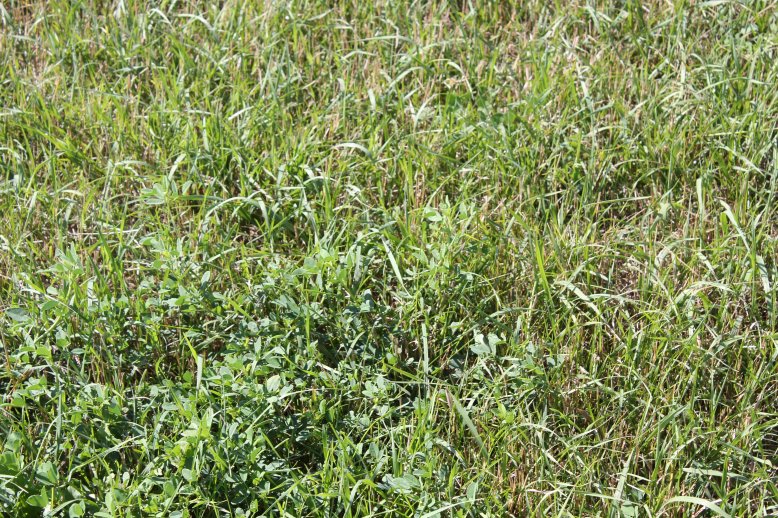 By Bruce Anderson, UNL Forage Specialist

Are you interested in another market for your hay this year? Maybe you should have it certified as "weed free"

Normally when you think of selling hay you think of dairy cows, beef cows, feedlots, or horses. But hay also is used to feed wildlife in national parks and as mulch along many roadsides or other disturbed soils.

Selling hay for use in parks or on roadsides, though, can be a challenge, especially if your hay needs to cross state lines. That's because many state and federal agencies will buy your hay only if they can be guaranteed that it does not contain any noxious weeds.

To prevent the spread of noxious weeds via hay, the North American Weed Free Forage Program was established. This program has been adopted by most state Departments of Agriculture and is implemented in Nebraska by your county Weed Control Authority.

To participate, your forage must be inspected in the field for noxious weeds or other designated weeds before you cut your hay. If any of these weeds are found, the hay still might be able to be certified if prescribed treatments are followed; these treatments will vary depending on the type of weed. Then, if your hay passes, you will receive an inspection certificate verifying the results.

When shipping across state lines, a transit certificate or certification marking must accompany the hay to avoid rejection. Contact your local weed control authority for more details.

Certifying hay as "weed free" can offer other markets for your hay. But be sure to take necessary actions long before cutting or it will be too late.