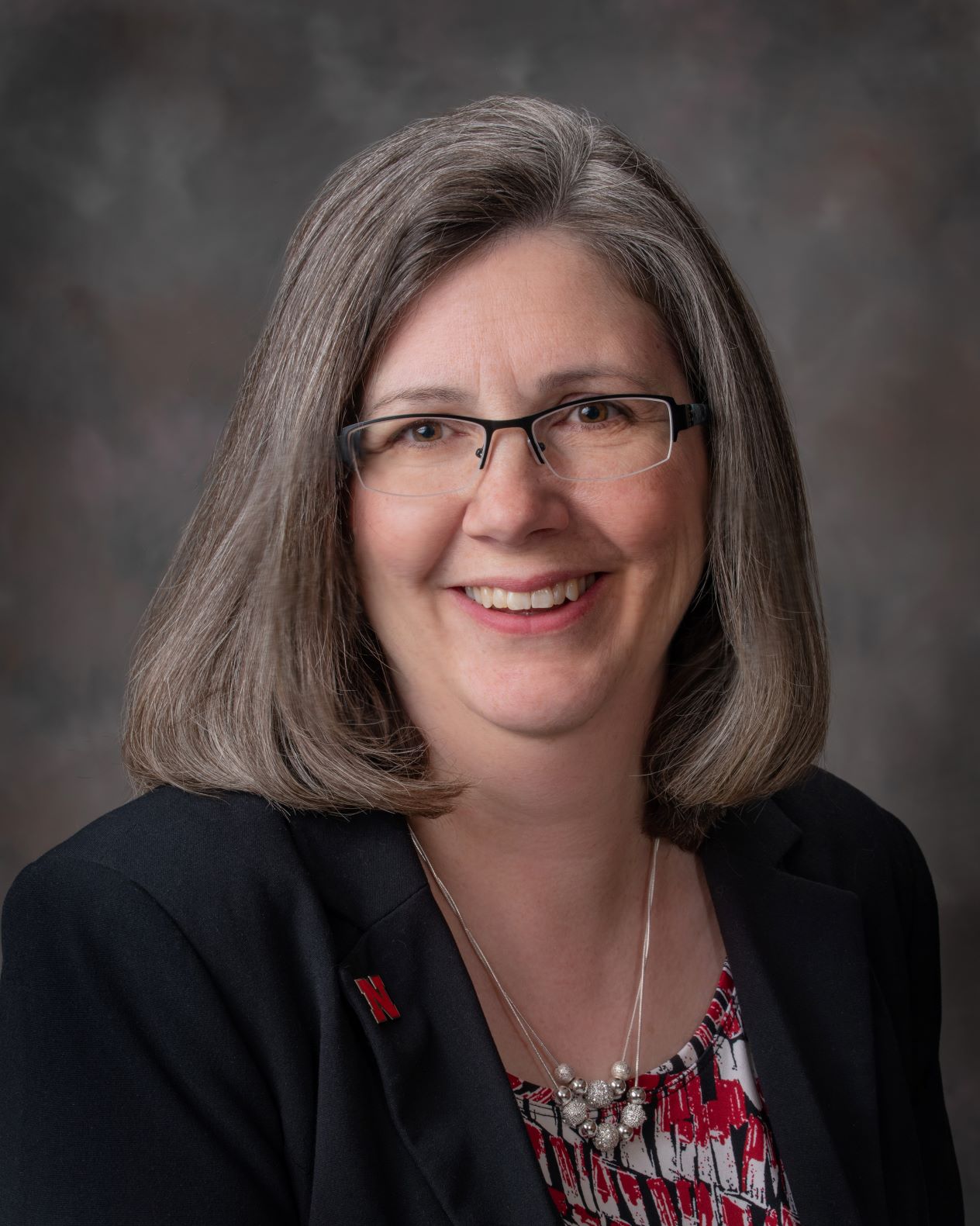 Tami Brown-Brandl was named to the 2019 class of ASABE Fellows. This award is ASABE's highest honor. The induction ceremony and reception took place on Monday, July 8.

This full citation of Tami's award originally appeared on the ASABE website:

Tami M. Brown-Brandl, professor and Dr. William E. and Eleanor L. Splinter Chair, Precision Livestock Engineer, University of Nebraska-Lincoln, is being honored for her lasting contributions to animal energetics and precision animal management.

Brown-Brandl's career research has led to the development of a forecast cattle heat stress website and a smartphone application. Her work has resulted in updates to American Society of Heating, Refrigerating and Air-Conditioning Engineers and ASABE standards for heat and moisture production data for all phases of swine production. In addition, Brown-Brandl's research has led to new innovations in precision livestock farming including technologies like sensors, RFID systems, and cameras, into animal production to record and summarize individual animal responses. Brown-Brandl has worked on methods of predicting individual animal well-being including stress and illness. In pursuit of her research, Brown-Brandl has developed models to predict animal susceptibility to heat stress using a knowledge-based hierarchical fuzzy inference system model.

A 24-year member of ASABE, Brown-Brandl is an active member of many ASABE committees. She is a member of the ASABE nominating committee and served as a trustee on the ASABE Board of Trustees from 2008-2010. She was also a member of both the ASABE Path Forward and the Future Thinking committees. Brown-Brandl has served in a variety of leadership positions for the International Livestock Environment Symposium (ILES). Currently, she is the Program Co-Chair for ILES and for the 1st Precision Livestock Farming Conference. Brown-Brandl is also very involved in K-12 outreach within her community, volunteering as a FIRST Lego league coach and a FIRST robotics competition coach and mentor. She has also worked as a FIRST tech challenge coach. Brown-Brandl is a member of the International Commission for Agricultural Engineers (CIGR), the International Society of Biometeorology, and the American Society of Heating, Refrigerating, and Air Conditioning Engineers.

Brown-Brandl has authored or co-authored more than 200 peer-reviewed publications, conference proceeding papers, and invited presentations. She has received a large number of awards. She has received several Certificates of Merit and a Merit award from the USDA-ARS. In 2002, Brown-Brandl received the International Society of Biometeorology award for an Outstanding Young Scientist in the field of Animal Biometerology. She has also received several ASABE outstanding paper awards and three ASABE presidential citations.