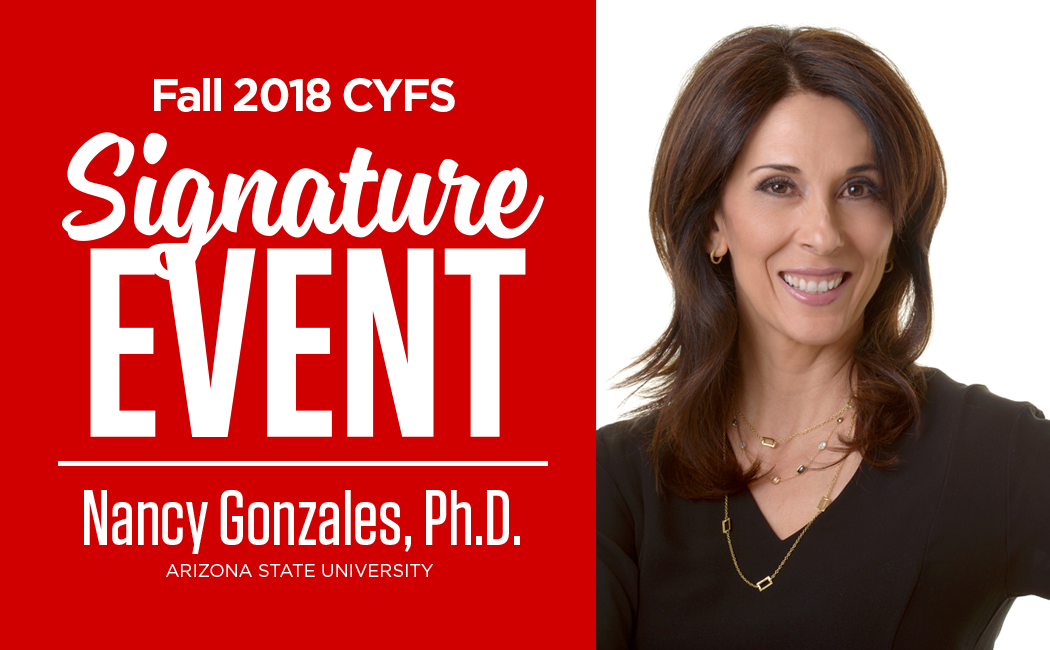 The Nebraska Center for Research on Children, Youth, Families and Schools presents the first Signature Event of the 2018-19 academic year, featuring Nancy Gonzales, foundation professor of psychology and dean of natural sciences in the College of Liberal Arts and Sciences at Arizona State University.

The free event is Tuesday, Sept. 11, from 11 a.m. to 12:30 p.m. at the Nebraska Union's Regency Suite. It is open to the public and will include light refreshments.

Gonzales' presentation, "Culture, Context and Positive Adaptation of U.S. Latinx Youth," will examine how contextual and cultural experiences provide unique challenges and opportunities for positive development. She will also discuss how culturally informed research can enhance interventions, policies and practices to reduce educational inequalities and improve lives.

The CYFS Signature Event series is designed to share research that advances learning and development at the University of Nebraska-Lincoln. Each Signature Event will feature a research presentation aimed at cross-disciplinary audiences.

Gonzales' research focuses on culturally informed models of family and youth resilience in low-income communities. During the past 20 years, her work has been funded by the National Institutes of Health, the National Science Foundation, the Helios Education Foundation and the Institute for Educational Sciences.
More details at: https://go.unl.edu/paz2