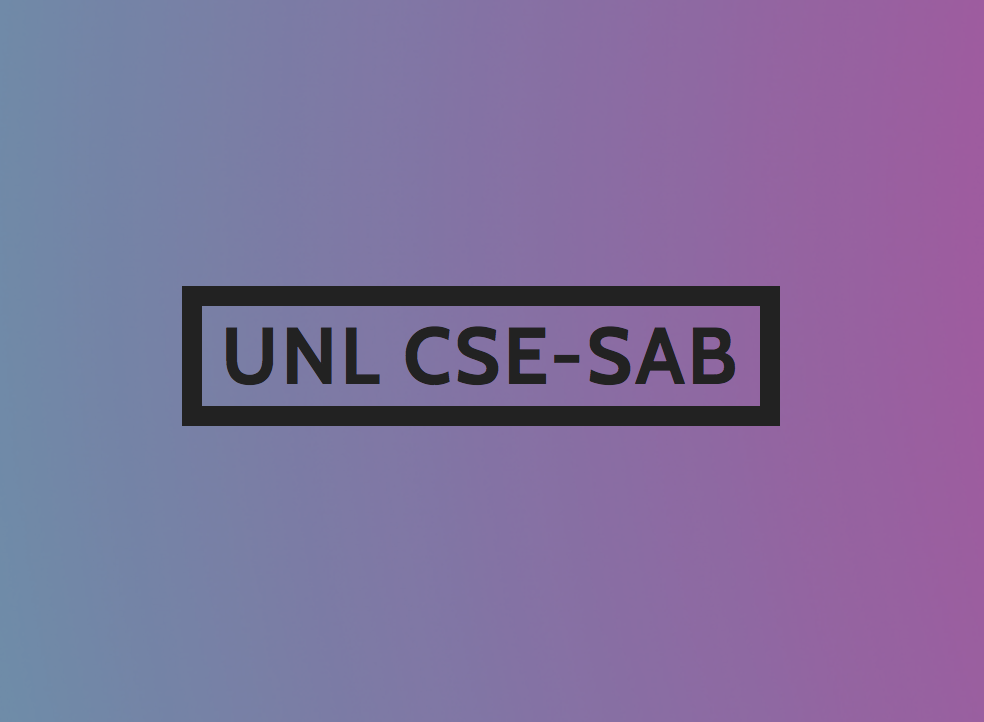 The Computer Science and Engineering Student Advisory Board is looking for students to join the voice of the student body. CSE-SAB is honored to serve CSE students at UNL, and knows other students want to help make a difference as well.

Applications to join CSE-SAB open TODAY and will remain open through Sunday, September 27, 2020, at 11:59 p.m.

CSE-SAB encourages everyone to apply if they are interested in representing their classmates and department.

Apply at https://forms.gle/tBQgPWHj1i9Q8FjRA.

Please contact Ethan Bütt at ethanbutt309@gmail.com with any questions or concerns regarding applications.