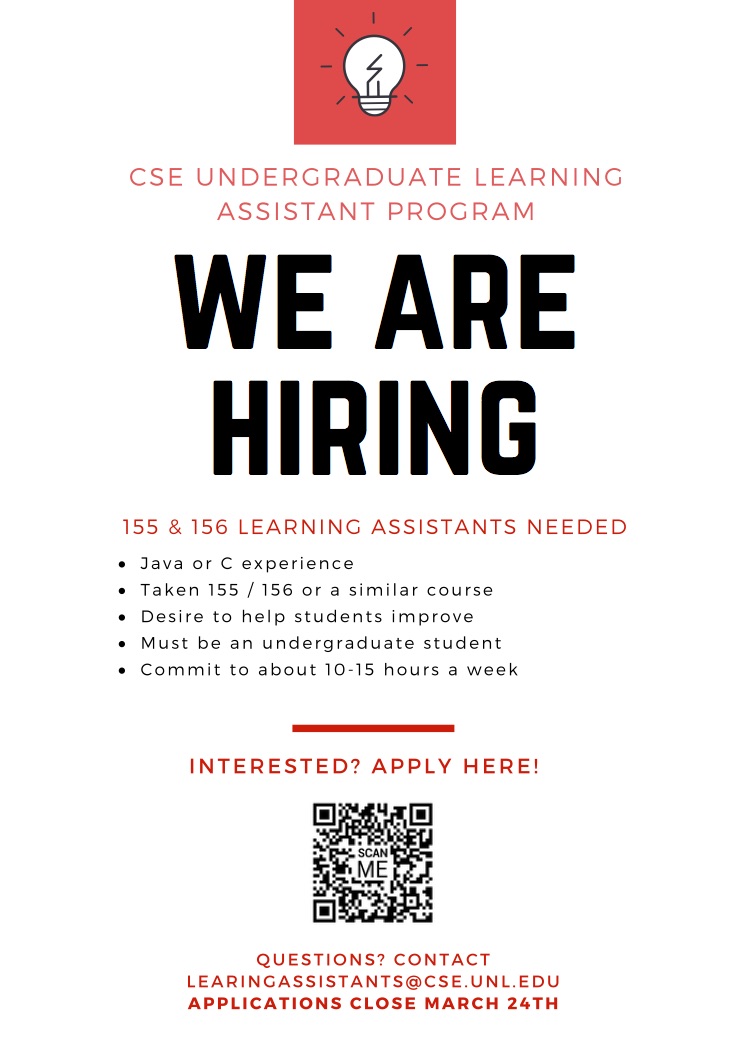 The Undergraduate Learning Assistants program is accepting applications for the fall 2019 semester for both CSCE 155 and 156.

Requirements:
· Java or C experience
· Completed 155/156 or a similar course
· Desire to help students improve
· Must be an undergraduate student
· Able to commit to about 10-15 hours a week

This is a paid position.

The application deadline is Friday, March 24.

Questions? Email learningassistants@cse.unl.edu.
More details at: http://go.unl.edu/learningassistant2019