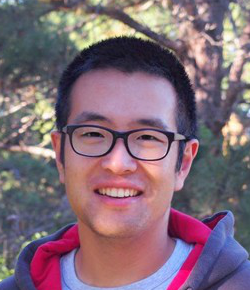 Computer Science and Engineering graduate student Baofeng Zhou was recently selected as a recipient of a 2019-20 Milton Mohr Graduate Fellowship. 

Zhou will be awarded the fellowship at the College of Engineering Graduate Student Recognition Event on Wednesday, May 1.

The Milton E. Mohr Awards Program recognizes outstanding students in the sciences of biotechnology and engineering based on their academic performance and potential for accomplishments in their specific field. The scholarships and fellowships are made possible through an endowment to the University Foundation.

Zhou's advisor, assistant professor Mehmet Can Vuran, nominated him for the award.

"Baofeng is a very bright, versatile, and mature Ph.D. student. It has been a great pleasure working with him in very challenging theoretical and practical problems alike," Vuran said. "The Milton Mohr Fellowship is a well deserved accolade for his performance so far, and even bigger accomplishments are awaiting him."

Zhou is currently pursuing a Ph.D. in computer engineering and working as a research assistant in the Cyber-Physical Networking Lab alongside Vuran. His research primarily focuses on time synchronization for sustainable wireless sensor networks.

"The Milton E. Mohr Graduate fellowship will definitely encourage me to continuously learn and innovate in developing better wireless communication technologies for agricultural systems," Zhou said. "This award is a recognition of my research goal of enabling real-time monitoring and remote control with wireless underground communication tailored for farming fields."

Congratulations to Baofeng Zhou on this great achievement!