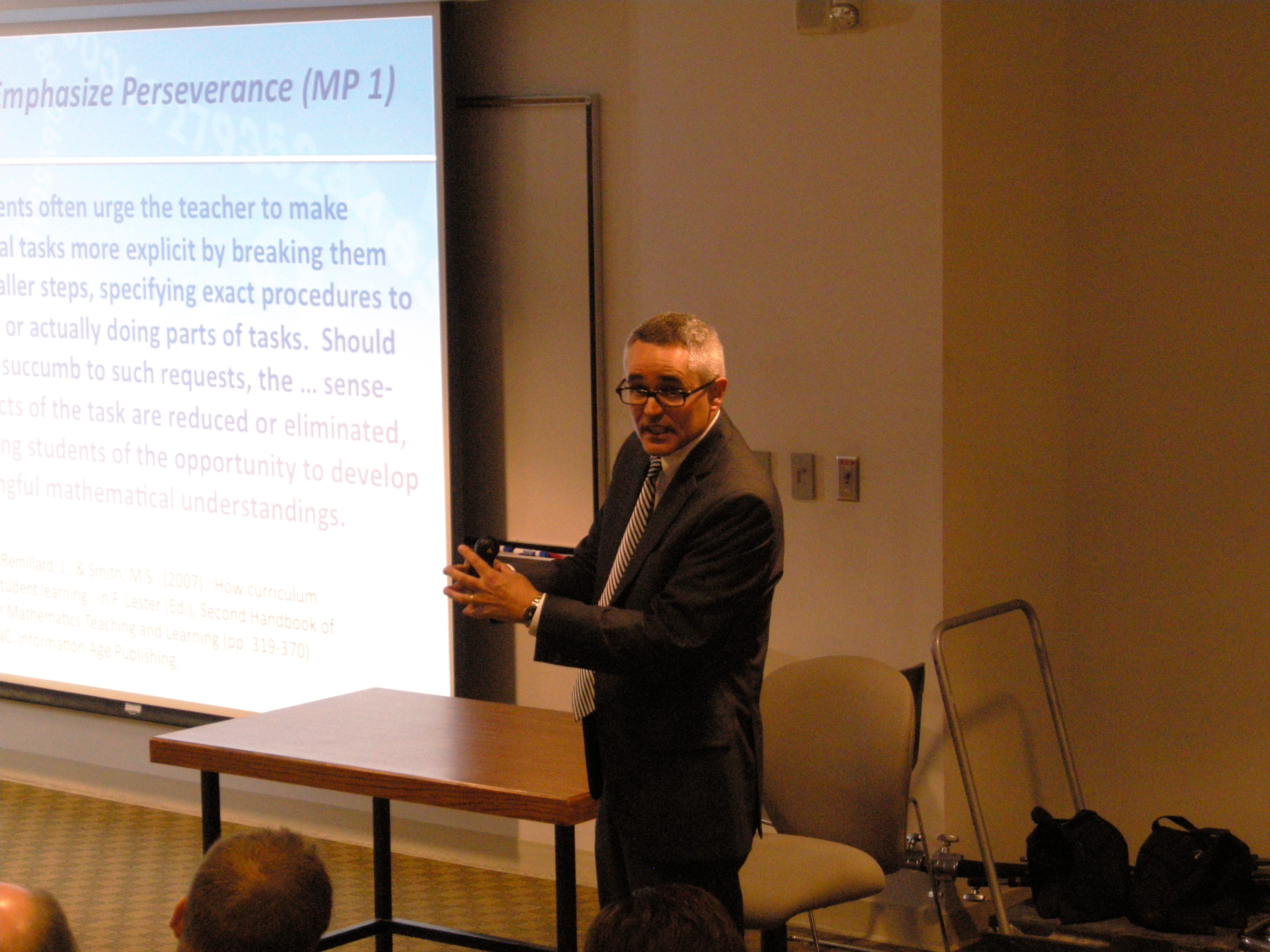 Enacting Standards of Mathematical Practices Conference plenary speaker Dr. Matt Larson of Lincoln Public Schools has a newly published article, "Will CCSSM Matter in Ten Years? – Reflect and Discuss," in the September 2012 issue of Teaching Children Mathematics.

Larson examines the standards movement through the years and then proposes actions that educators can take to effectively implement CCSSM. He also credits the ESMP conference in the article.

To download the free preview and the online extra presentation slides, go to http://www.nctm.org/publications/article.aspx?id=34060.