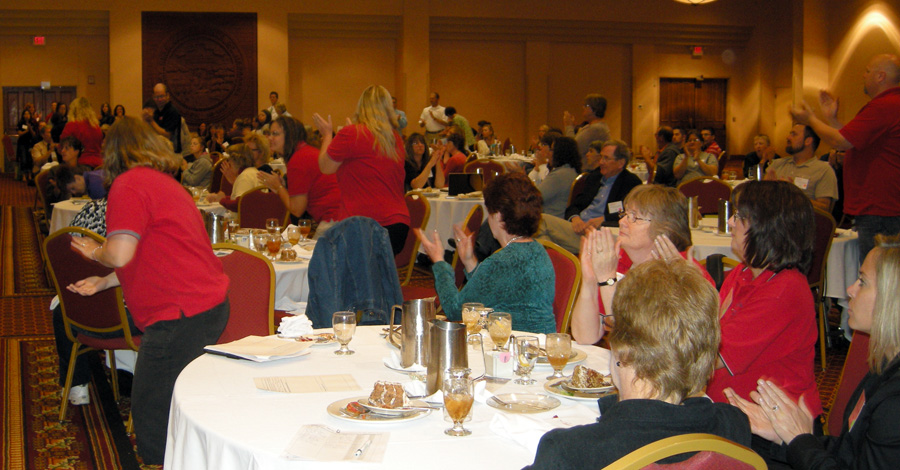 NebraskaMATH PI and CSMCE Director Jim Lewis was awarded the Don Miller Service Award at the NATM Fall Conference on Sept. 24.

The NATM board established the Don Miller Distinguished Service Award in 1989. Its purpose is to honor mathematics educators for their contribution to the improvement of mathematics education in the state of Nebraska.

Candidates must:
1. Be directly involved in mathematics education in the state of Nebraska.
2. Be active members of the NATM and NCTM.
3. Demonstrate leadership in the promotion of mathematics as a science and a field of study.
4. Demonstrate outstanding teaching.
5. Demonstrate leadership in the development and implementation of new teaching strategies and technology for the teaching of mathematics.

"As a member of Math in the Middle, Noyce Master Teaching Fellows and taking the Nebraska Algebra courses over the summer, I could not help but observe how Jim exemplifies each of the characteristics listed," Jill Edgren said. "I recall hearing another professor comment on how many in the math department have adopted many of the teachings Jim has implemented."

Lewis said he is honored to have received this award, as it is named for his friend and former UNL colleague Don Miller, who was an outstanding mathematics educator.