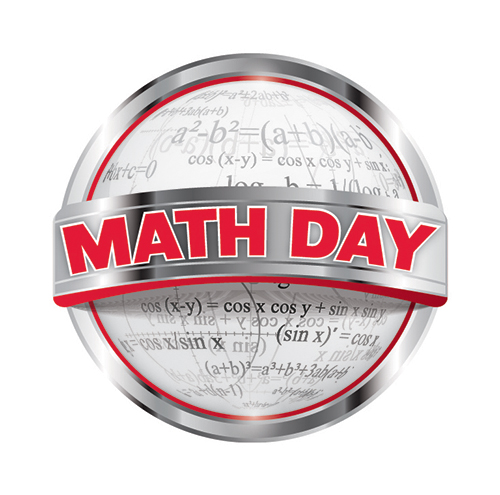 Registration for the 26th Math Day on Thursday, Nov. 19, will be open by Sept. 18. Registration will be open online at http://go.unl.edu/mathday.

Due to rising costs, we have been forced to implement price increases that start with this year's event.

New pricing:
* Bowl Team Price - $75:
Includes 6 student registrations and lunches, up to 2 lunches for teachers/coaches and the entry fee for 1 bowl team (3 members and up to 3 alternates)
-- Additional Students - 7 through 15: $10 per student (includes lunch)
-- Additional Students - 16 or more: $8 per student (includes lunch)
* Individual Price (No Bowl Team) - $10 per student (includes lunch, and we will cover cost of lunch for 1 teacher/coach)

Be on the lookout in the mail next week for the Math Day poster and a copy of the new bubble sheet. Be sure to go over the instructions on the form with your students before they arrive at Math Day.

As a refresher, here are the class sizes for Math Day:

Class I 1,500 students or more
Class II 750 to 1,499 students
Class III 250 to 749 students
Class IV 125 to 249 students
Class V 75 to 124 students
Class VI 0 to 74 students

These class sizes do not change from year to year. However, each year you can request to move up if you would like.

There are four rounds of the bowl team competition in the morning and six rounds in the afternoon, plus the championship rounds. There will be a cap at 100 bowl teams.

The registration deadline is Monday, Oct. 19. Please email us at mathday@unl.edu with questions or check out our website (currently in the process of being redesigned) for more information.