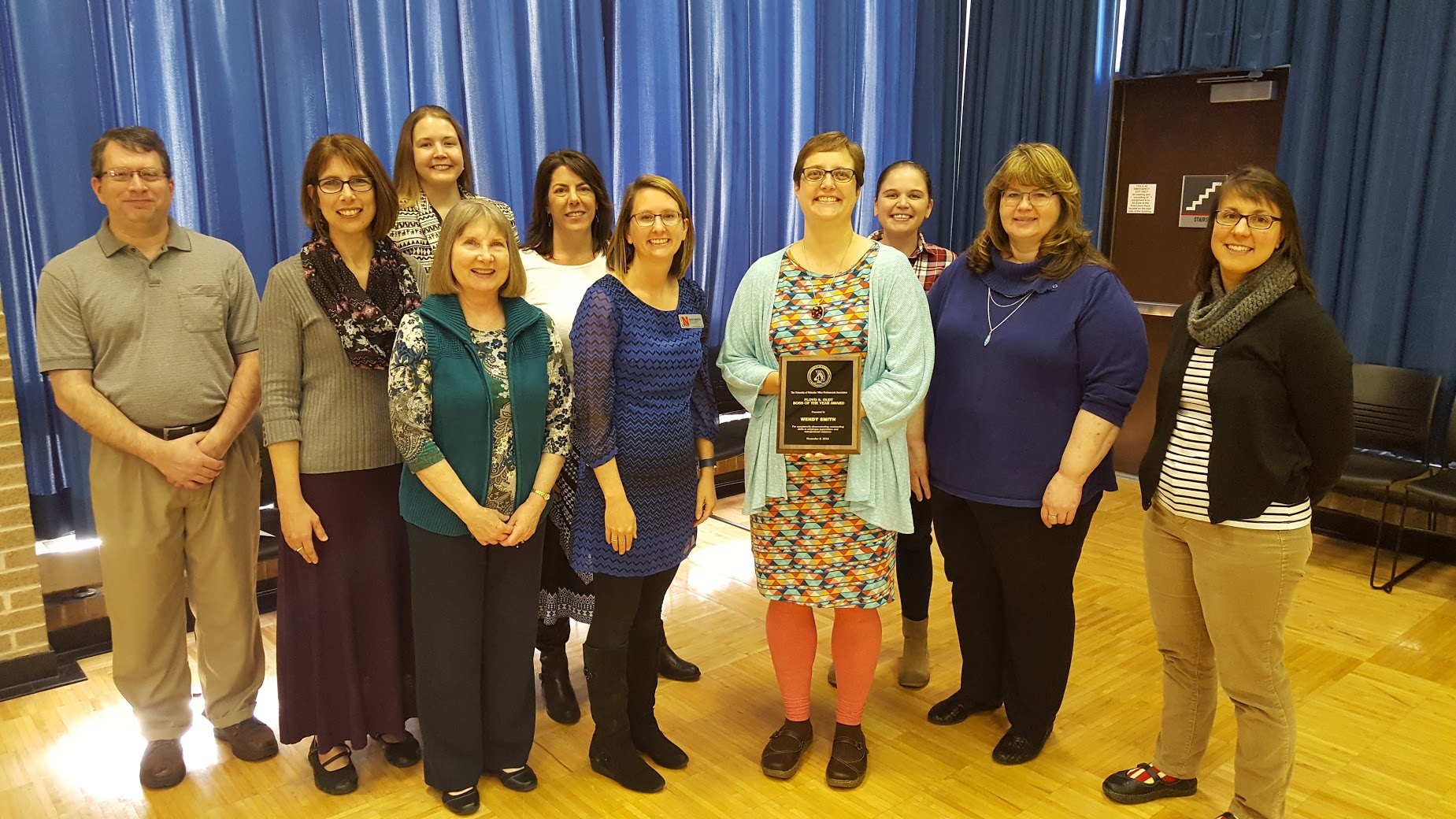 Wendy Smith, associate director of the Center for Science, Mathematics and Computer Education, was presented with the Boss of the Year Award at the 36th annual University of Nebraska Office Professionals Association bosses luncheon on Nov. 8, 2016. She was nominated by Lindsay Augustyn, with the help of the Center staff.

Some comments made by the nominator and letters of support include: "Wendy asks for input, solves problems, gives feedback, praises, shares information and, most importantly, listens. She treats the staff with respect, does not make unreasonable demands and appreciates our work. Wendy is the rare combination of professional and friendly, rational and yet willing to take risks."

"It is a rare person who can balance fairness, firmness, objectivity and personalization in the combination that our candidate possesses. The art of being a good boss may seem like a simple formulaic process. But each of us who has had a boss who hasn't listened to our concerns, has treated us as easily replaceable, or who simply has not realized the wealth of strengths that they can tap into from their employees knows what skill and commitment it takes to be a good boss and administrator."

Smith, research associate professor, was presented a $500 cash award, an engraved plaque, and one-year UNOPA membership.

Congratulations, Wendy!