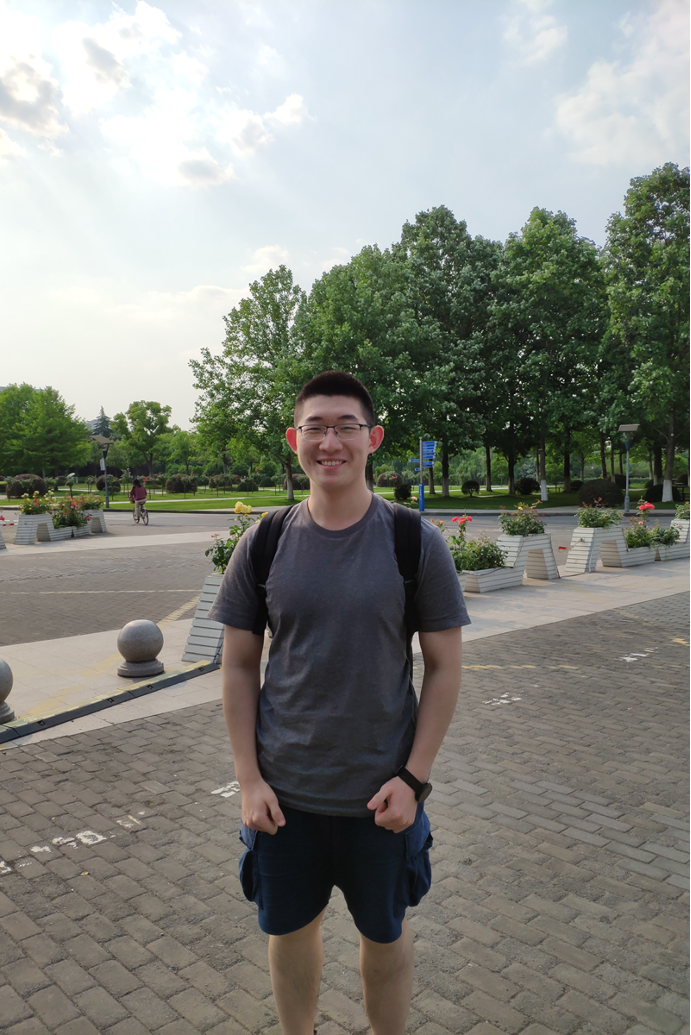 By Juliee Crocker | Programs in English as a Second Language

Despite a 14-hour time difference and physically being thousands of miles from the University of Nebraska-Lincoln campus, transfer student Xiangyuan Su has found success while taking classes remotely in China thanks to the dedication of his faculty and classmate connections.

A business major from Hangzhou, China, Su was looking forward to transferring to Nebraska to finish his college career and earn his bachelor's degree as part of Nebraska's partnership degree program with Zhejiang University City College. Su had already grown accustomed to online learning after his ZUCC transitioned online for most of the spring term. However, it wasn't until summer that he realized his initial semester at Nebraska would be remote as well.

According to Su, the mixture of synchronous and asynchronous classes did not pose a major challenge in his studies. During his course meetings over Zoom, he was able to virtually meet his classmates, including in his ENGL 187 course, Academic Writing Skills. Taught by Jane B. Miller, the course is a prerequisite to Writing and Inquiry, which is required for most students.

While there are some drawbacks to distance learning, Su said he feels supported by Miller in his coursework due to her willingness to be accommodating. Although taking classes remotely has challenged Su to fight procrastination, his tips for success are, "Stay away [from your] cell phone, get enough sleep, plan ahead and work ahead."

Miller, a lecturer for Programs in English as a Second Language, notes that teaching a hybrid class with synchronous, asynchronous and in-person students like hers has unique challenges. In Su's case, the time difference is 14 hours, which means he joins the afternoon class at 3:30 a.m. in Hangzhou. Despite this, Miller applauds Su and the other distance students in her class who are generally "active participants, although there are days when I can tell that they are struggling with the huge time difference."

As the class leader, an instructor has to build a relationship of trust between each individual student and themselves, as well as among classmates. In the virtual world, this has proved to be challenging. Still, Miller expresses her admiration for the distance students who dedicate more effort to their classes in order to be organized and prepared.

"Access to the instructor and classmates is much more limited, so they have to have their questions prepared before class, or quickly grab the opportunity during class, or arrange to meet me via Zoom at a different time," Miller said.

Another challenge for college students who are used to having in-person classes in adjusting to distance learning is missing out on the social aspect of engaging their peers. However, Su has found new ways to stay connected with his classmates during class video sessions as well as through Canvas discussion boards. In addition, he has also been able to get to know other international students in Lincoln and stay in touch using the Chinese messaging app WeChat to connect.

As he wraps up his first semester at Nebraska, Su remains optimistic about his Husker experience and when he can come to campus.

"I [look forward] to a fruitful and productive college experience," Su said.