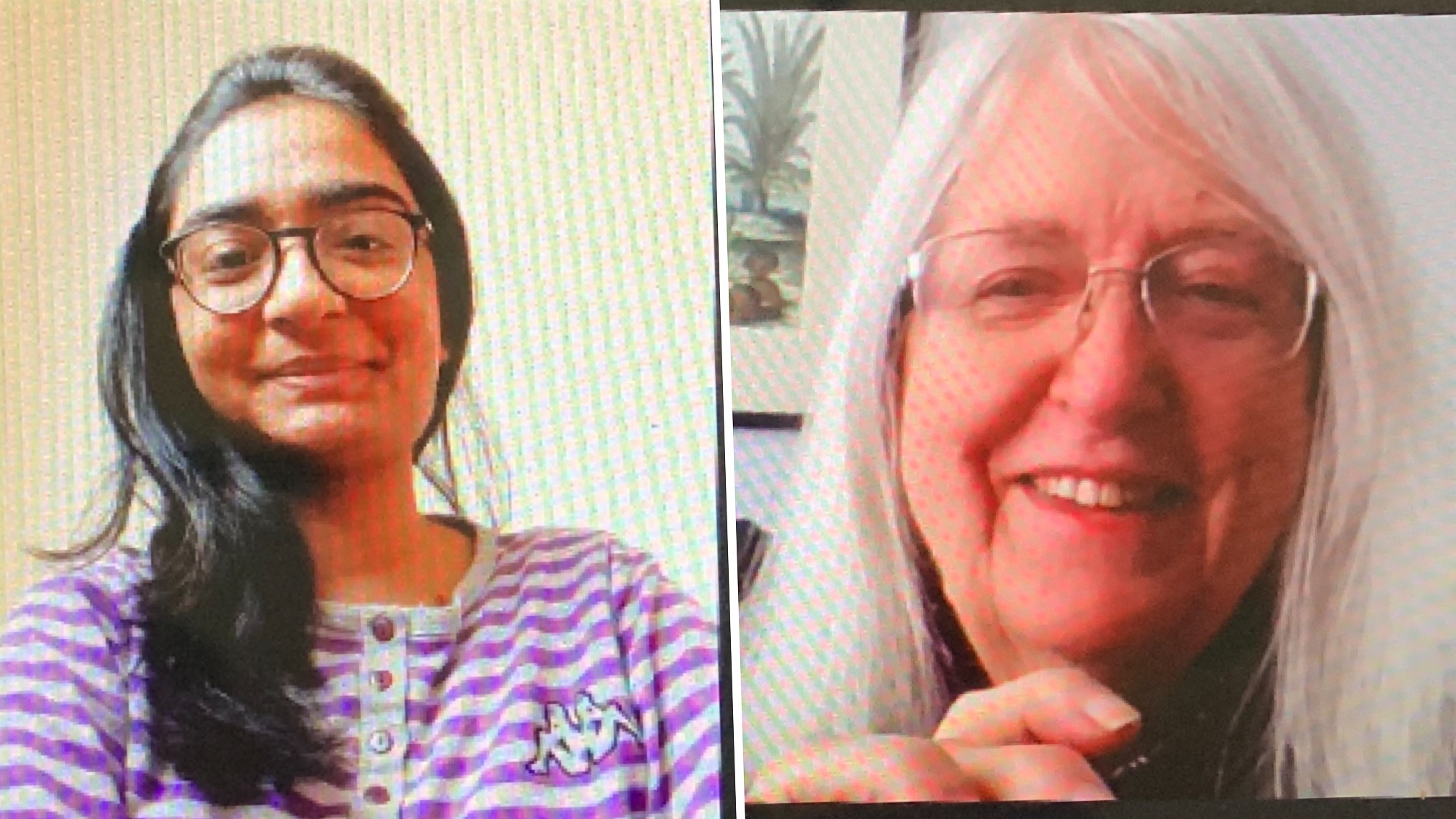 By Nakell Baker | International Student and Scholar Office

In addition to providing immigration support, the International Student and Scholar Office has worked hard in the last year to expand local partnerships and offer students new opportunities despite the challenges of a global pandemic.

ISSO and Lincoln Rotary Club #14 have had a long-standing relationship for over 15 years. Every fall, Lincoln Rotary Club #14 hosts the International Student Picnic to welcome new international students from local universities, including the University of Nebraska–Lincoln, Doane University, Concordia University, Union College and Nebraska Wesleyan University. In the past, many Nebraska students looked forward to this event as a way to connect with other new international students, hear from experienced students and network with members of the Lincoln community.

As with other aspects of student life, the COVID-19 pandemic changed this tradition. In September, Rotary Club #14 transformed the picnic, usually hosted at Holmes Lake, to an International Student Gathering on Zoom. Recognizing the limitations a video call in creating a sense of community, Rotary Club #14 brainstormed with the universities to further expand the gathering through a mentorship program between Rotary #14 members and international students. Particularly as the pandemic has seen some students feeling disengaged from the community and nervous about the future or jobs after graduation, the mentorship program came at perfect timing.

ISSO has worked closely with Rotary Club #14 to create and launch a new mentorship program, as well. More than 20 current and new international students applied to participate in the program, with over half indicating their biggest goals were related to career or professional development and networking. ISSO also led a meeting with Rotary members interested in being mentors to discuss important considerations when working with international students.

Finding new friendships during a pandemic
Five students from the University of Nebraska-Lincoln were chosen for the inaugural launch of the program. New mentors and mentees were paired in early November with meetings scheduled to begin monthly over the winter break. With a diverse group of members and experience in Rotary Club #14, students were paired with mentors based on their major and current professional interests.

"I am excited to start this amazing journey of knowing and learning from my mentor, Priscilla," said Naisargee Patel, a senior biological sciences major from Gujarat, India. "Her knowledge and experiences are valuable assets for me. I found a friend in her who will try her best to help and support me in all ways possible."

Patel's mentor, Priscilla Grew, is director emerita of the University of Nebraska State Museum and professor emerita in the Department of Earth and Atmospheric Sciences. The two share a connection to India, as Grew's father and uncle were born in Kodaikanal, India and her husband had an Indo-American Fellowship in Hyderabad in 1980.

"Thanks to the new Rotary Club 14 International Student Mentoring Program, I am thrilled to have a new friend from India," Grew said. "Her friendship is even more important to me now, since I have to stay home because of being high risk for COVID. It is truly inspiring to get to know such a talented student at this stage of her career."

Based on the substantial interest from students, Rotary Club #14 is also considering expanding this program to other Rotary clubs in Lincoln. Rotary Club #14 and ISSO, along with international student offices from other local universities, will also host a second international student gathering event in the spring and another opportunity to apply for mentorship. All parties are hopeful this mentorship program, born out of COVID-19 circumstances, will become a long-lasting opportunity for international students.

Rotary #14 was the fourteenth Rotary Club established in the world. Today, Rotary International includes more than 35,000 clubs with more than 1.2 million members. The motto for Rotary is "Service Above Self" and can be quantified each year as members of the clubs volunteer more than 47 million hours serving causes in their local communities and through projects coordinated by the clubs throughout the world.

Students are also encouraged to get involved with the Rotary. Rotaract Club of University of Nebraska-Lincoln is a Registered Student Organization that provides students the opportunity to do service similar to the Rotary Club on a more manageable scale for students.