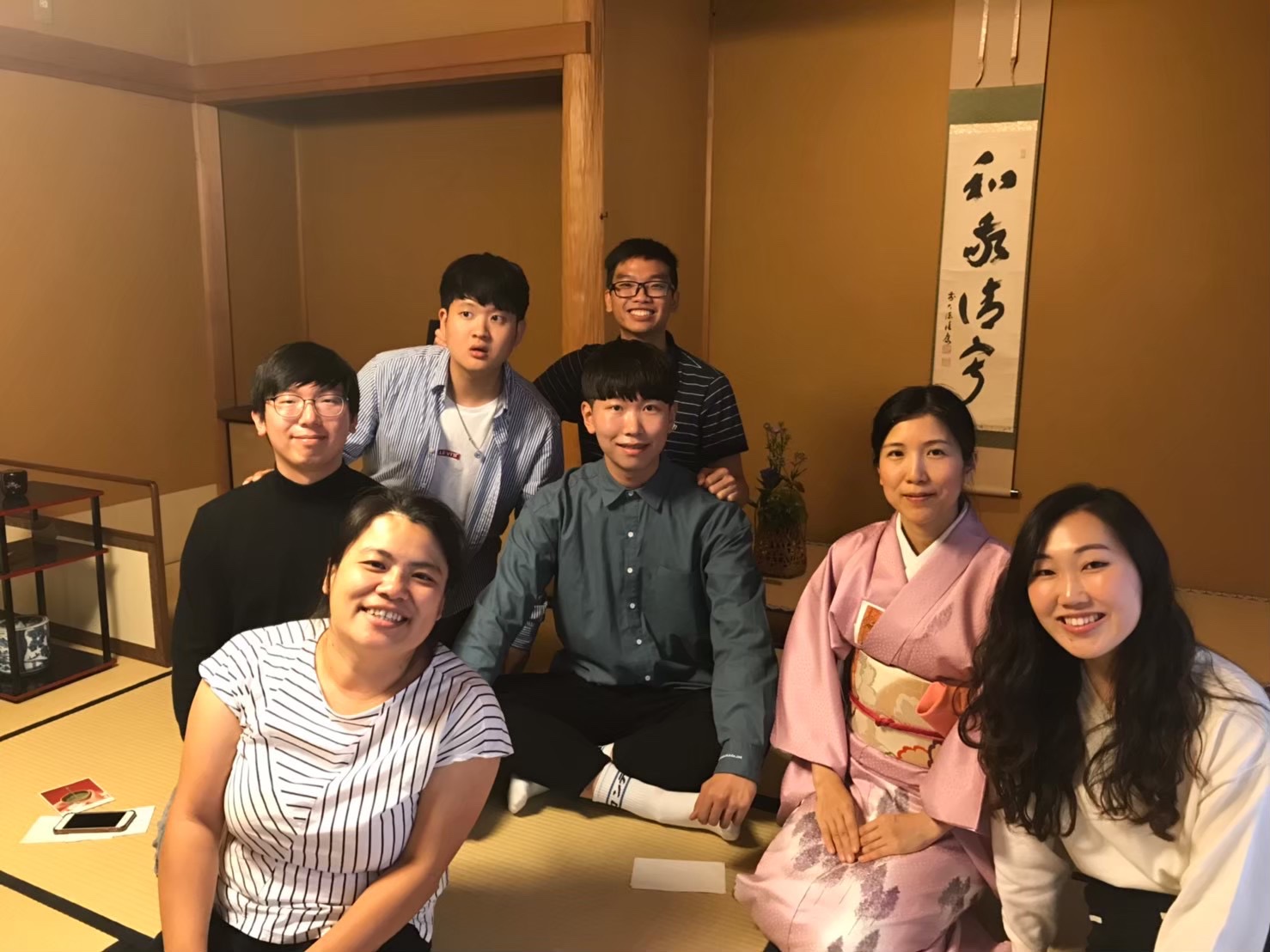 By Katelyn Kunzman | Education Abroad

In academic year 2019-2020, three students were awarded the Edythe Wiebers International Studies Program Scholarship and used the funds to study languages during their programs abroad in the fall and spring semesters. An additional eleven students were awarded the scholarship for programs abroad in Summer 2020 but were unable to study abroad because of the ongoing COVID-19 pandemic.

The Edythe Wiebers International Studies Program Scholarship was created by the family of the Nebraska alumna to honor her memory. Modeled on Wiebers' love of languages, it provides funding to students studying foreign languages abroad. From Germany to China and France to Peru, recipients of the scholarship travel all over the world to immerse themselves in another language and culture.

In the footsteps of Edythe
Senior psychology and German major, Ashton Krueger, was a 2019 recipient of the Wiebers Scholarship and participated in the long-standing UNL Faculty-Led Spring Semester in Berlin and Summer Extended programs. Krueger also completed an internship as part of her summer program.

"Working with refugees in Berlin ignited my passion for psychology and helped me find my major while I was abroad as well as work towards finishing my German major. My German improved immensely," Krueger said of her internship. "I made lifelong friends and I will forever cherish the people I met while abroad who have impacted my outlook on life. I wouldn't trade the experiences I had for anything in this world."

Likewise, Jessica (Sunjae) Ha, a senior international business and marketing major, notes her experience during the fall 2019 semester at Senshu University in Tokyo, Japan has transformed her career goals.

"My experience abroad has made a huge impact on my professional plans. Despite living in the US for most of my life, I have always been drawn to living in Asia. By studying abroad in Tokyo, Japan, last fall semester, I learned so much about Japanese businesses and their lifestyle," Ha said. "I wish to be a liaison between the US and South Korea or Japan to engage in more international business opportunities in my future career."

Through the scholarship, students are following in the footsteps of Edythe Wiebers, expanding their worldview and growing their love of new culture. Bre TenHulzen, a senior advertising and public relations major, received the scholarship for her summer 2019 program in Bilbao, Spain.

Said TenHulzen, "My experience abroad helped me to become more comfortable with the uncomfortable. In Spain, I met tons of new people and made strangers into friends. The entire experience has helped me to become more well-rounded and I now have a more diverse perspective and a better understanding of cultural differences."

An international legacy
Like those who have received her scholarship, Edythe Wiebers was a graduate of the University of Nebraska–Lincoln and an alumna of education abroad. Wiebers spent her third year of college at Regensburg University in Regensburg Germany. She subsequently attended the medical school at Albert-Ludwig University in Freiburg, Germany under a Fulbright Scholarship.

Wiebers started her career in Lincoln as a health educator for the Nebraska Department of Health and Center for Disease Control. In 1990, she moved to China with her husband, Thomas P. Beal, where she was an English language teacher at the Xi'an Medical University and served as a consultant to the World Bank's China Health Care Reform Program. Fluent in both German and Chinese, Wiebers served as an official trade representative for the German Shanghai Metro Group from 1991-1995, and then became an international management consultant to several German-based companies operating in China.

Wiebers returned to the United States in the late 1990s after she was diagnosed with neuroendocrine cancer. She passed away on March 13, 1998 at her home in Lincoln. Wiebers spent much of her life studying, traveling, and working abroad. Her legacy lives on through the scholarship program set up by her family and the student recipients of the scholarship.

The Edythe Wiebers International Studies Program Scholarship is open to undergraduate students at the University of Nebraska –Lincoln. Eligible students must be planning to study a foreign language abroad, have a cumulative GPA of 3.0 and have completed at least 42 semester hours of undergraduate course work prior to program departure.

Applications are due February 1, 2021. Students planning to study abroad summer 2021, fall, 2021 or spring 2022 are encouraged to apply in the upcoming award cycle. More information and application details can be found on MyWorld.