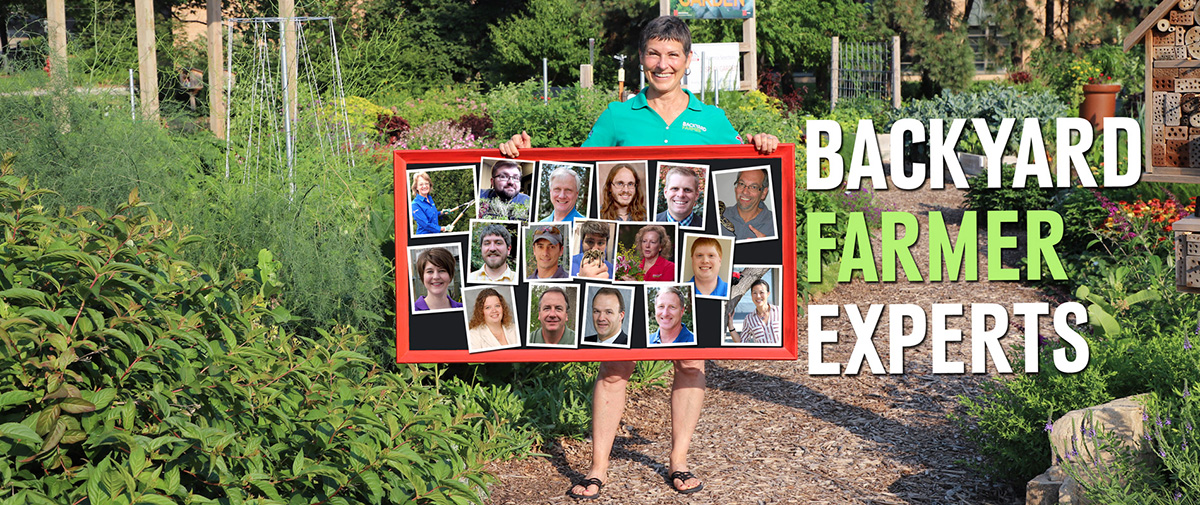 Backyard Farmer (BYF) is Nebraska's place to go for all of your gardening information for over 65 seasons. BYF airs on Thursday's, at 7 p.m. CT, from April to September on NET1.

BYF repeats Saturdays at 10 a.m. on NET, Sundays at 3 p.m. and Mondays at 5 p.m. on CREATE.

Backyard Farmer is dedicated to helping you find solutions to your lawn and garden questions. Every year from spring to fall, our panel of experts deals with topics from insect pests, disease, turf and fruits and vegetables, as well as landscape design and general horticulture topics.