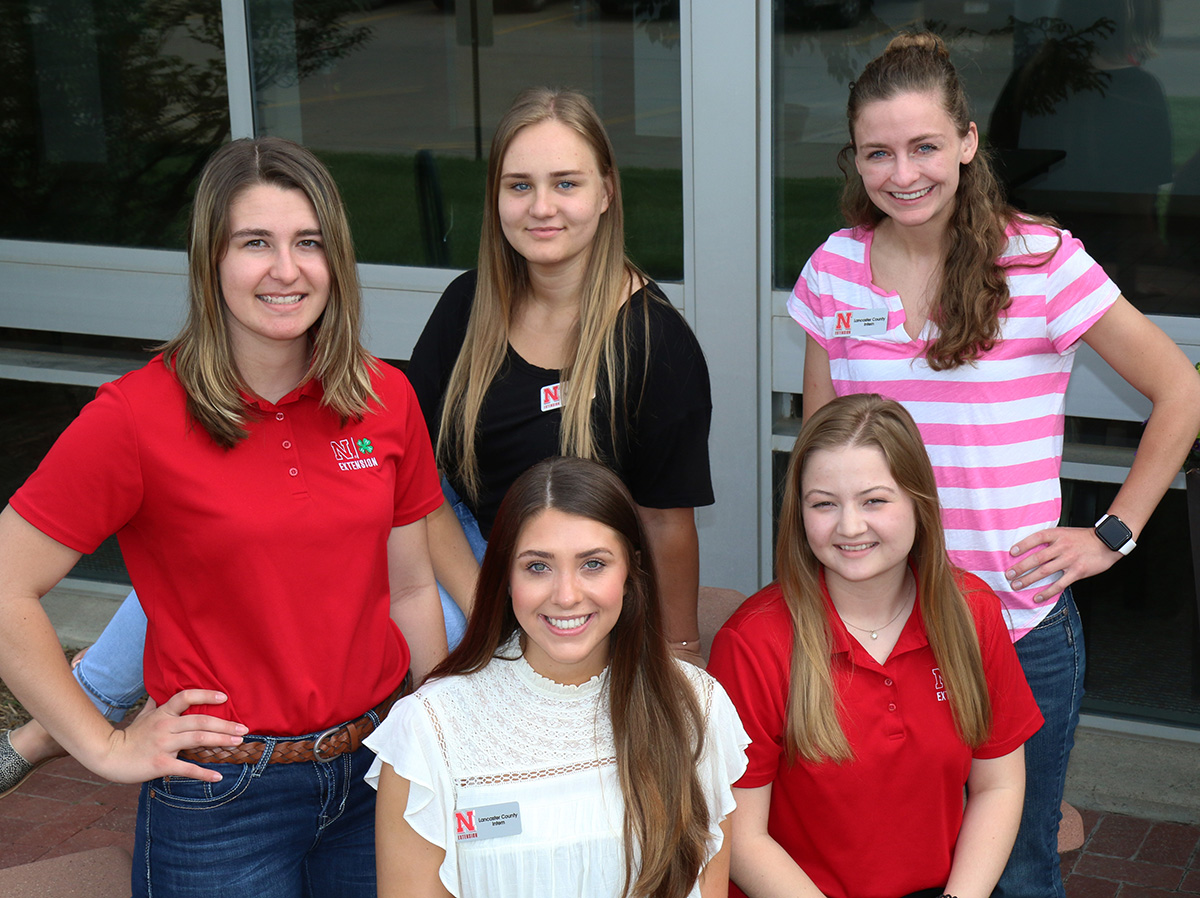 Each summer, student interns join the 4-H staff at Nebraska Extension in Lancaster County and provide much needed assistance.

EXTENSION INTERNS
Three full-time interns help with ongoing summer programming, including contests, Clover College, Lancaster County Super Fair and other activities.

• Ellie Babcock assists Extension Associate Kristin Geisert with Clover College, Super Fair static exhibits and contests. Ellie was a Lancaster County 4-H member for 11 years. Ellie is a sophomore at University of Nebraska-Lincoln majoring in Textiles, Merchandising and Fashion Design.

• Alaina Kauffman assists Extension Assistant Kate Pulec with the horse, rabbit, cat and household pet projects. Alaina was a 4-H member for 12 years in Douglas/Sarpy counties. She graduated from South Dakota State University with a bachelor's in Agriculture Education and Agriculture Leadership. She is pursuing a master's degree in Student Affairs with an Academic Certificate.

• Stephanie Stephens assists Extension Assistant Calvin DeVries with the livestock, dog and poultry projects. Stephanie was a 4-H member in Buffalo County for 13 years. She is a junior at UNL, majoring in Agriculture Education and minoring in Animal Science.

UNL HALO INTERNS
Two interns will assist Extension Educator Tracy Anderson with 4-H outreach and education this summer focusing on hands-on STEM activities. They are part of UNL's Husker Afterschool Learning Opportunities (HALO) program for honors students.

• Payton Flower was a Scotts Bluff County 4-H'er for 10 years. She is a senior at UNL majoring in Agricultural Economics.

• Ina Yarmolyuk is new to 4-H. She is a senior at majoring in Child, Youth and Family Studies.