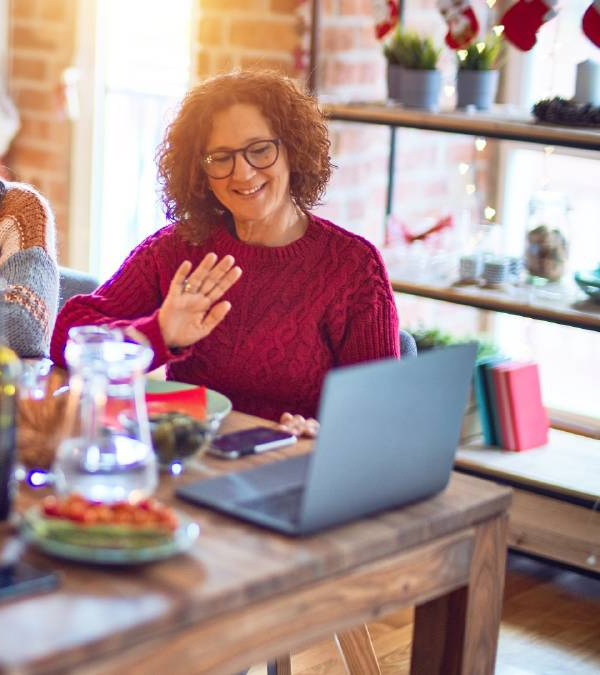 By Kara Kohel, Extension Educator in Seward County

Traditions, rituals and routines are good for all of us. They contribute to a shared sense of meaning, increase our connection to others and can even support resilience in difficult or stressful times. The winter holiday season is one that is looked forward to by many families and young children. Various traditions bring family and friends of all ages together to share meals, exchange gifts and simply be in the presence of loved ones.

The 2021 holiday season is not exempt from the changes brought on by the COVID–19 pandemic. We know this holiday season may be experienced differently by many of our readers, and we want to acknowledge any feelings of confusion, frustration, sadness or anger you may be experiencing. We hope this article provides encouragement and a few ideas for connecting with loved ones and making this a meaningful holiday season.

Young children are often more perceptive of adult emotions than we expect. They may not understand why the adults in their lives are upset, but they can sense that something is not quite right. As adults, it is important we model emotional awareness and self–regulation for young children and invite them into conversations about emotions. Read for Resilience is a Nebraska Extension–Early Childhood program that is free and available to all through our website (https://child.unl.edu/read4resilience). This program aims to help adults and children share conversations about difficult topics through the process of reading and discussing storybooks.

If this holiday season is more difficult due to loss or feelings of grief, sadness and frustration, consider a ritual that acknowledges those feelings and helps your family share them together. For example, if you have lost a loved one this year, consider making a special ornament to hang on your tree with their picture or a symbol that reminds you of their life. Use the hanging of this ornament as a special time to share memories of that person.

Although your traditions may look different this year, it is still important to connect with loved ones. If you are "gathering" with your family online, consider having a conversation with your children about why your traditions are important to you and your family. Ask older members of the family to share how some traditions have been passed down and others have changed over the years. Encourage older family members to reminisce about the holidays when they were children, and have young children talk about how things are both the same and different than they used to be. Have all members take time to share what they are grateful for. These intentional conversations help build relationships among the many generations in your family.

Finally, many families and communities of different backgrounds, have special celebrations that occur throughout the year. In addition to celebrating your family's treasured traditions — perhaps consider taking the time to learn about the traditions and holidays of others.

For more ideas, go to https://learningchildblog.com.