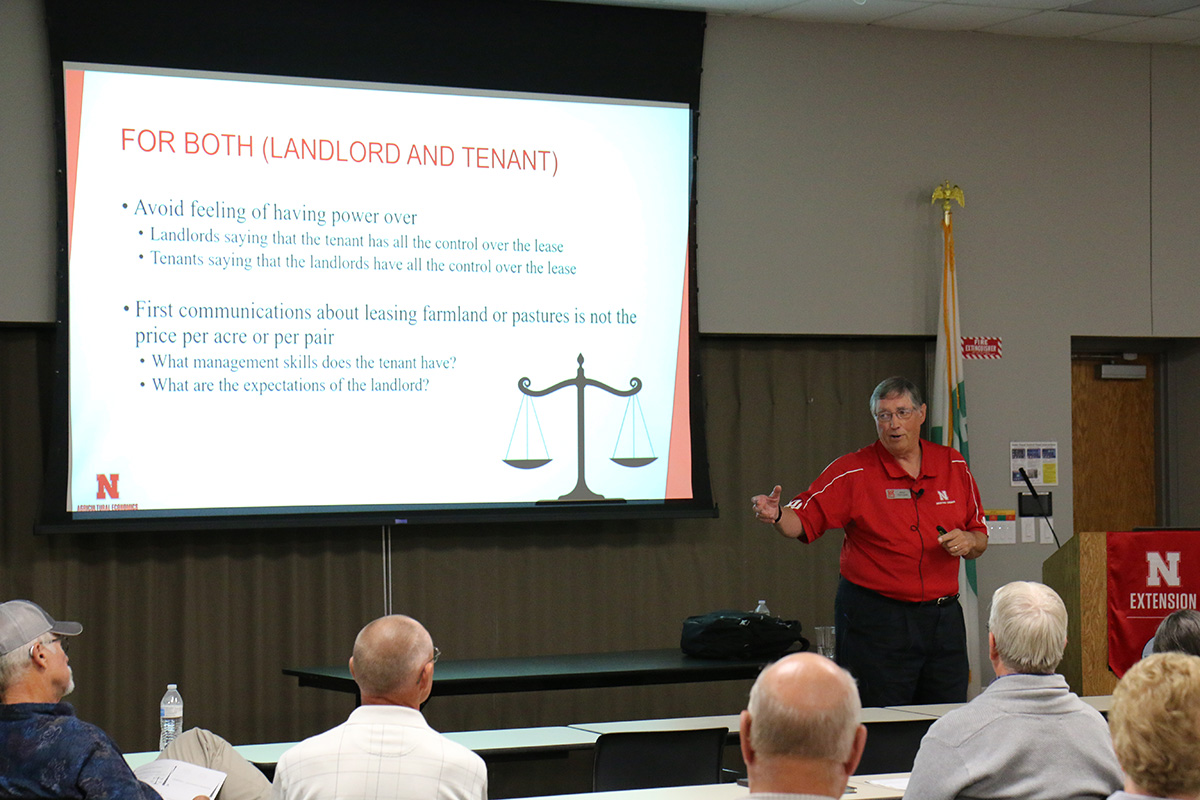 A workshop for agricultural landlords and tenants will be held Wednesday, Dec. 1, 10:30 a.m.-1:30 p.m. at the Lancaster Extension Education Center, Lancaster Extension Education Center, 444 Cherrycreek Road, Lincoln.

Extension Educators Allan Vyhnalek & Jim Jansen will cover:
• Cash rental rates & land values
• Utilizing flex-lease arrangements
• Good communications and lease arrangements
• Agricultural land succession and transition
• Overview of Farm Service Agency Programs for landowners

Workshop is free, but please register by Monday, Nov. 29 by calling 402-441-7180. Free lunch courtesy of United Farm and Ranch Management.