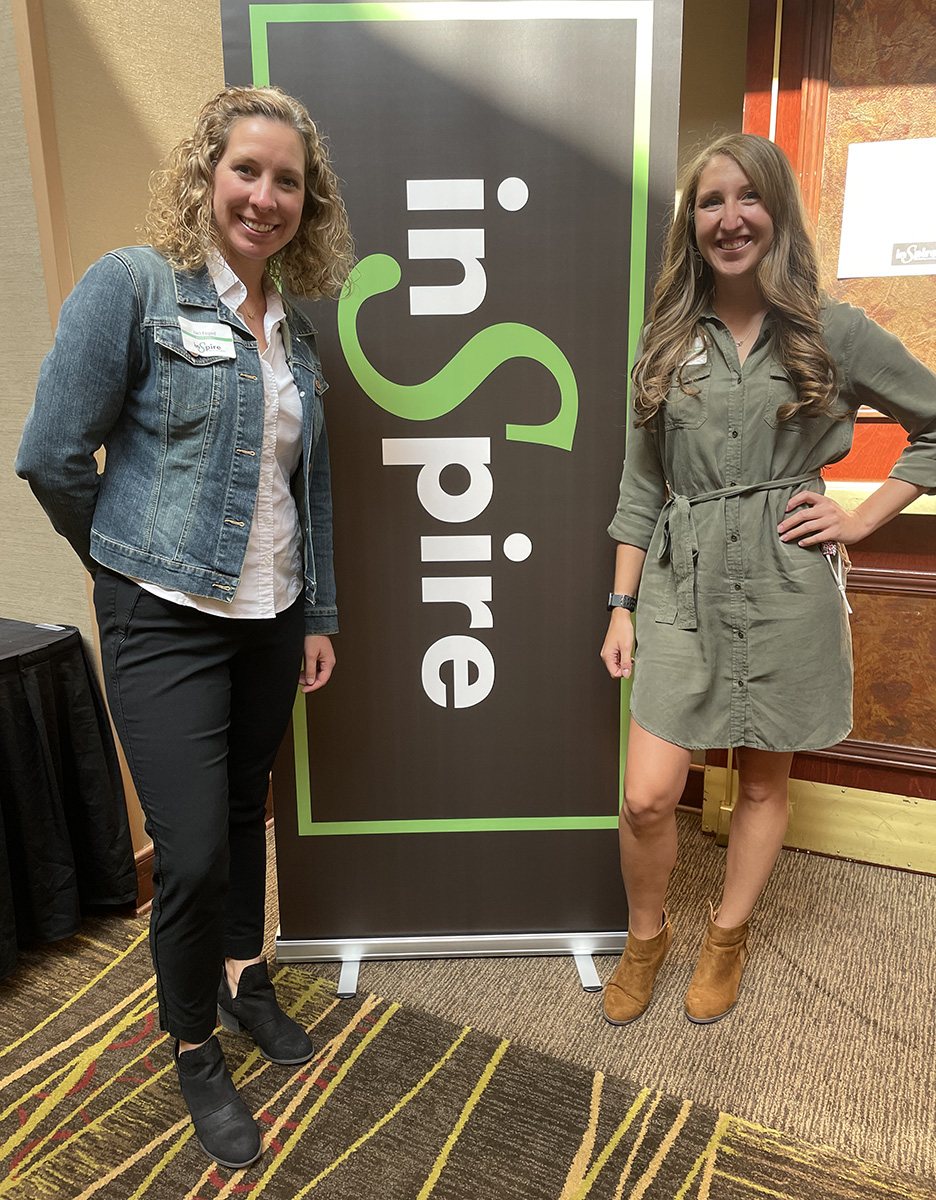 The Lincoln Journal Star's 2021 Inspire Awards: Celebrating Women Leaders were recently announced. The awards honor outstanding women in 11 different categories who have excelled, not only in their professional lives, but as leaders and role models. There were over 200 nominations this year. Two staff members at Nebraska Extension in Lancaster County were finalists!

Extension Educator Jaci Foged was one of five finalists for Excellence in Education. Jaci is on Extension's statewide Early Childhood Team. She provides training and coaching to local childcare providers and families of children birth to 8 years of age. Some of the statewide programs Jaci contributes to are Cultivating Healthy Intentional Mindful Educators (CHIME), Look Who's Hatching and Read for Resilience.

Extension Associate Brie Frickenstein was one of five finalists for Excellence in Philanthropy. Brie is part of the Supplemental Nutrition Assistance Program Education (SNAP-Ed) and her outreach includes youth at Title 1 LPS elementary schools and adults at various homeless shelters, substance abuse treatment centers and farmers markets. Brie is passionate about increasing equitable healthy food access to those in need.