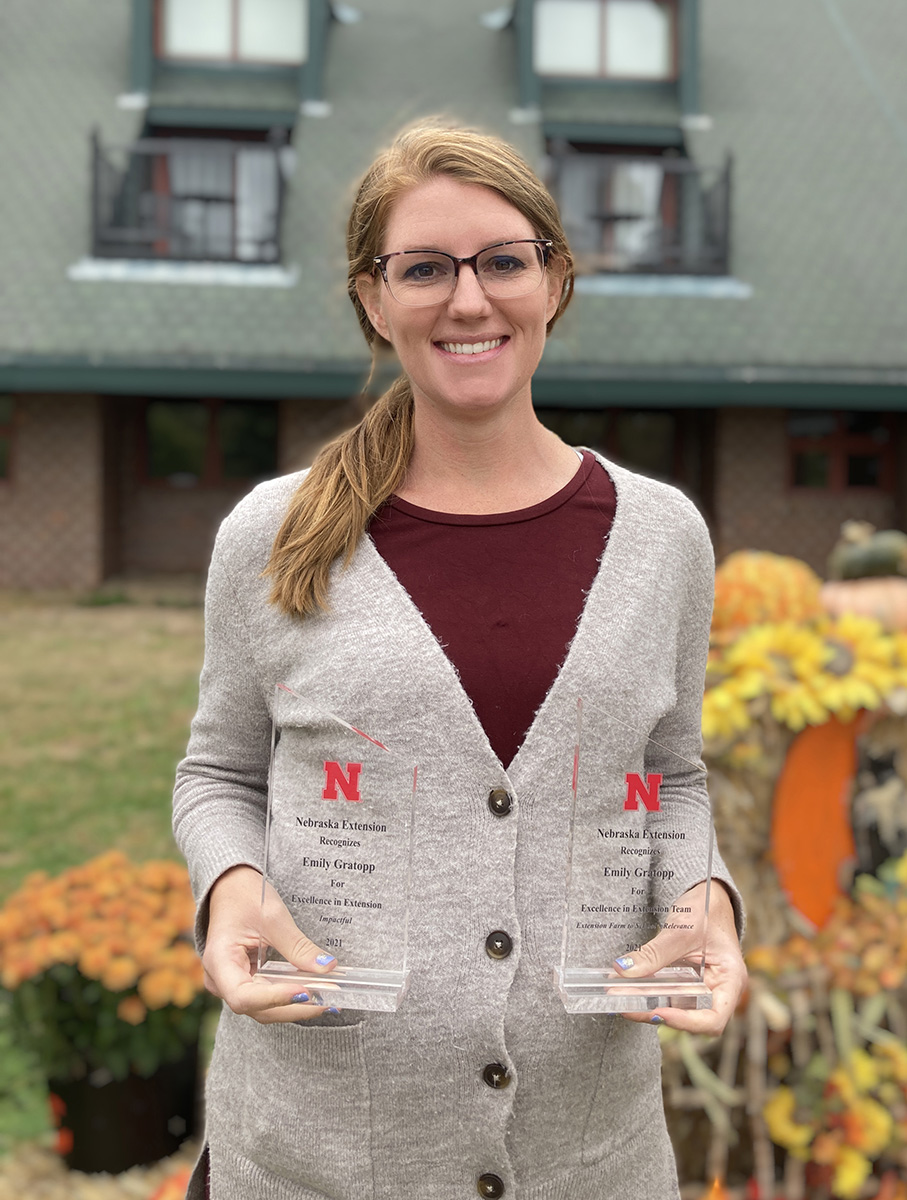 Lancaster County Extension staff members recently earned Nebraska Extension awards.

• Excellence in Extension Individual award in the area of "impact" was presented to Extension Educator Emily Gratopp. She coordinates the Expanded Food and Nutrition Education Program (EFNEP) in Lancaster County and assists in the coordination of EFNEP statewide. She strives to make healthy living equitable for all. Through hands-on coaching and classes, she helps colleagues, partners and limited-resource families reach their potential.

• Excellence in Extension Team award in the area of "relevance" was presented to the Farm to School team, which includes Lancaster County Extension Educators Emily Gratopp and Alyssa Havlovic, as well as other Extension staff throughout the state. Farm to School includes numerous projects across Nebraska. Emily serves as team coach and Alyssa is a team member and provides nutrition education at Pius X High School's Farm to School program. Students gain access to healthy, local foods as well as education opportunities such as school gardens, cooking lessons and farm field trips.