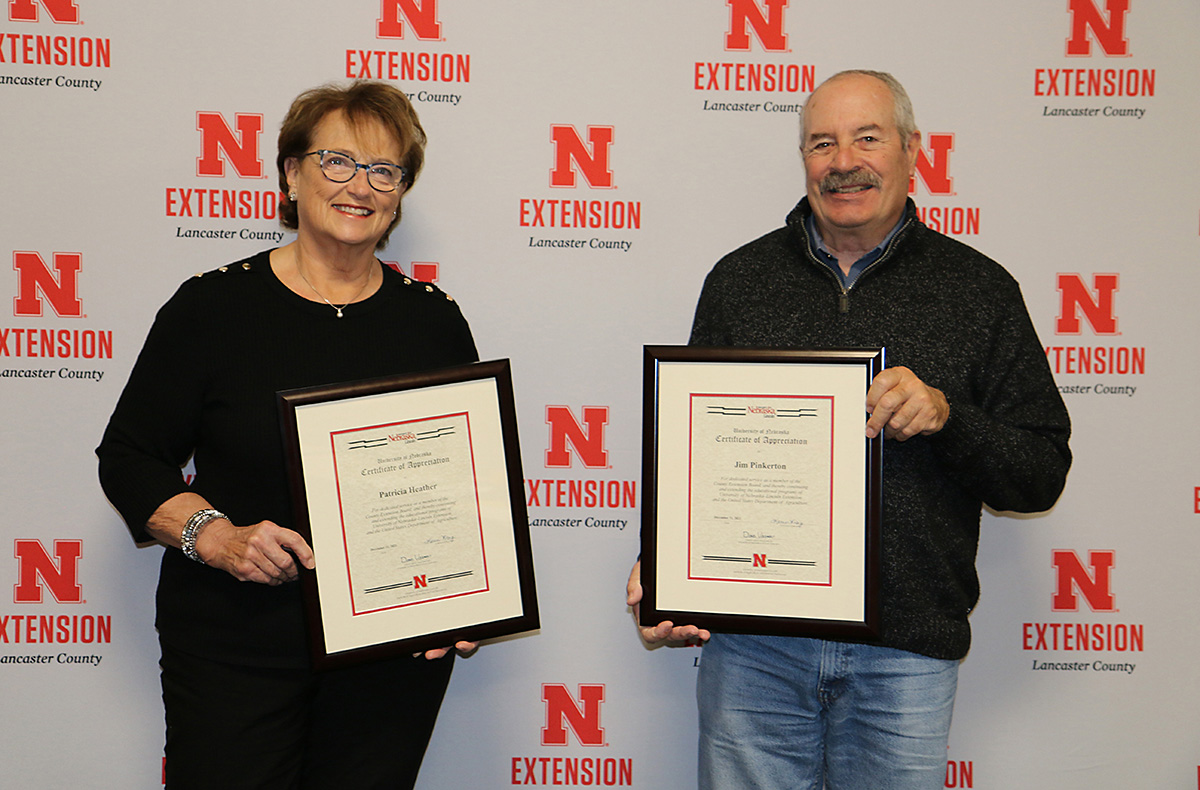 The December Lancaster County Extension Board meeting marked the final meeting for two outgoing board members:
• Patricia Heather served two 3-year terms.
• Jim Pinkerton served two 3-year terms, including 2 years as vice president.

Lancaster County Extension thanks them for their service, advocacy, guidance and leadership. Their countless volunteer hours to Extension-related activities is greatly appreciated! The Extension Board is comprised of nine members appointed by the Lancaster County Board of Commissioners and one ex officio member from Lancaster County 4-H Council.