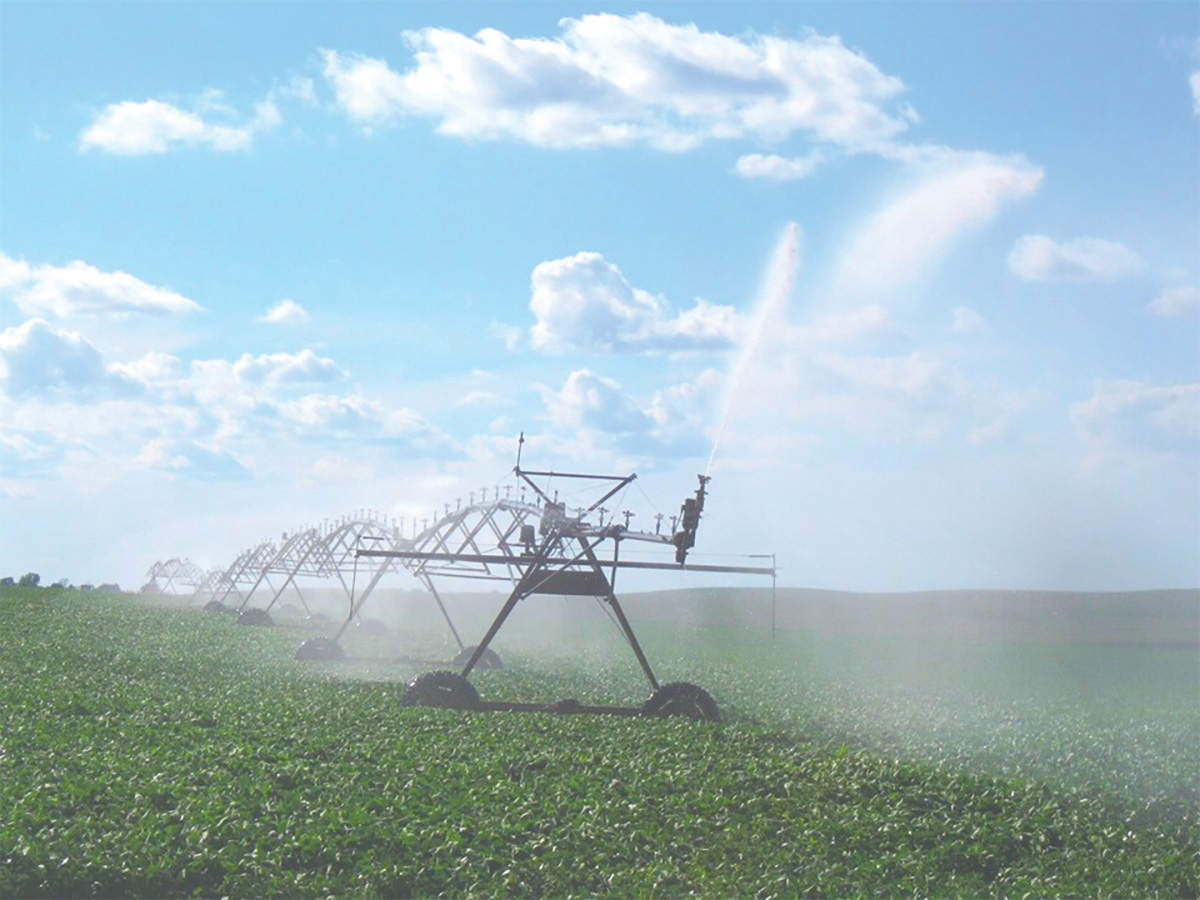 Chemigation is the practice of applying agrichemicals to cropland using an irrigation system to distribute both the water and chemical. Chemigation certification lasts 4 years, so please check your certification license or verify expiration online at http://deq-iis.ne.gov/zs/chemigation/main_search_chemigation.php.

Nebraska Extension is gearing up to train new and recertifying chemigators in 2023. Chemigators have two options, online self-study or in-person training. Both certification options are free and have the same time commitment and exam requirement.

ONLINE SELF-STUDY CHEMIGATION TRAINING
All information about the online training is at https://water.unl.edu/article/agricultural-irrigation/chemigation including:
• Access to digital versions of the chemigation training manual, calibration workbook and calculator.
• Watch the two short, online training videos.
• Link to the online chemigation training.

Contact the University of Nebraska–Lincoln Pesticide Education office at pested@unl.edu or 402-472-1632 with issues about the online training.

IN-PERSON CHEMIGATION TRAINING
The in-person training requires registration due to room capacity limitations and to notify attendees of inclement weather cancellations. Please register for in-person trainings at https://go.unl.edu/2023chemigation or call your local Extension office for help registering online.

Training dates/locations in southeast Nebraska:
• Tuesday, Feb. 28, 1–4 p.m. at Gage County Extension Office, 1115 W. Scott, Beatrice in cooperation with the Lower Big Blue Natural Resources District (NRD).
• Thursday, March 2, 1–4 p.m. at Tecumseh City Library, 170 Branch St., Tecumseh in cooperation with the Nemaha NRD.
• Thursday, March 9, 1–4 p.m. at Nebraska Extension in Lancaster County conference rooms, 444 Cherrycreek Road, Suite A, Lincoln in cooperation with the Lower Platte South NRD.

If you have questions related to these in-person chemigation trainings, please contact Nathan Mueller, Extension Educator for Gage, Jefferson and Saline counties, at 402-821-2151 or nathan.mueller@unl.edu.

For a list of other in-person trainings throughout Nebraska, go to https://edmedia.wufoo.com/reports/2023-chemigation-training-dates.