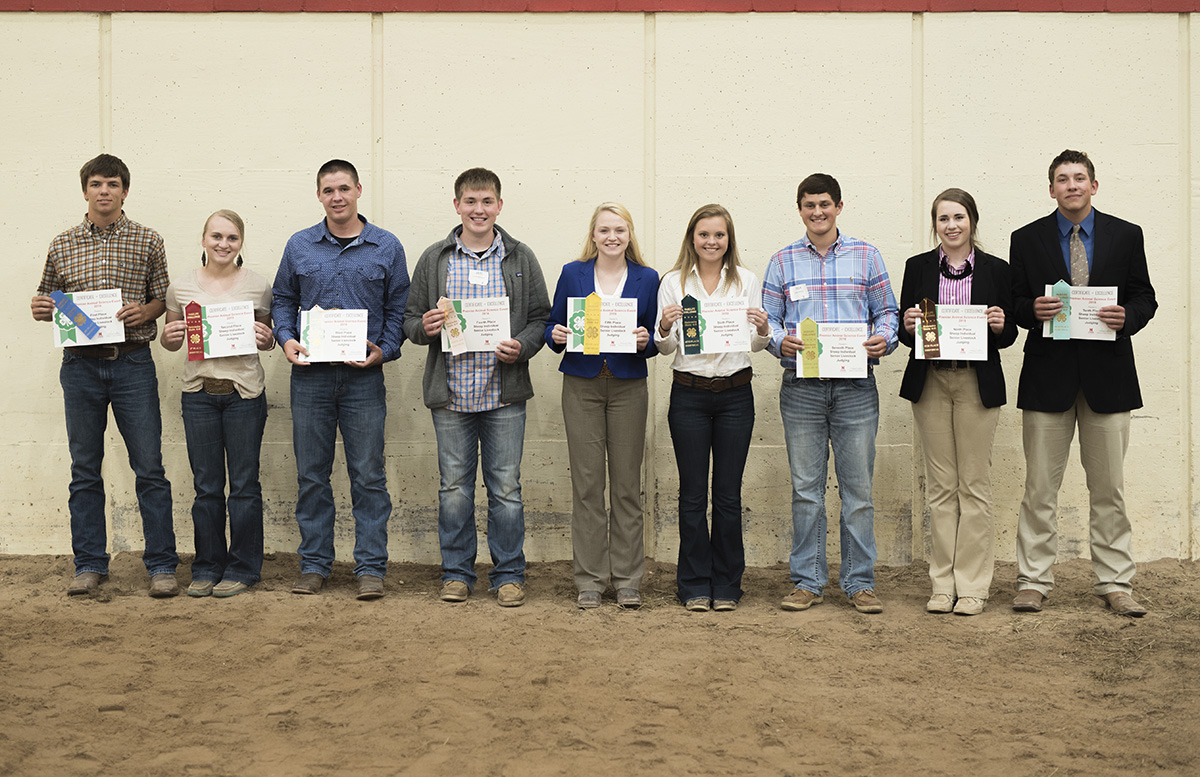 Congratulations to the Lancaster County 4-H'ers who competed at the state Premiere Animal Science Events (PASE) held at University of Nebraska–Lincoln East Campus on June 25–26.

LIVESTOCK JUDGING
The Livestock Judging Contest consists of ranking classes of four animals from the most to least desirable. Classes include market and breeding beef, sheep, meat goats and swine. Youth also give oral reasons to the official judges to defend their reasons for ranking the animals. A big thank you to coach Roger Bell, who spent countless hours working with the Lancaster County teams.

Intermediate team consisted of John Sump and Tayden Bell.

Individual intermediate results included: Tayden Bell placed 9th overall in cattle.

Senior team consisting of Adam Oldemeyer, Jaclyn Heinrich, Brett Heinrich, Colter Tietjen and Judson Tietjen earned 3rd overall in hogs, 5th overall in sheep/goats and 5th overall in reasons.

Individual senior results included: Jaclyn Heinrich placed 6th overall sheep/goats, 8th overall hogs and 10th overall reasons.

POULTRY JUDGING
Noah Jelinek (5th place individual) and Samuel Babcock competed in the poultry judging contest, comprised of two classes of judging hens for past production, oral reasons on a production hen class, grading eggs based on exterior quality, interior quality by candling, broken-out quality, grading ready-to-cook poultry and identification of ready-to-cook parts.