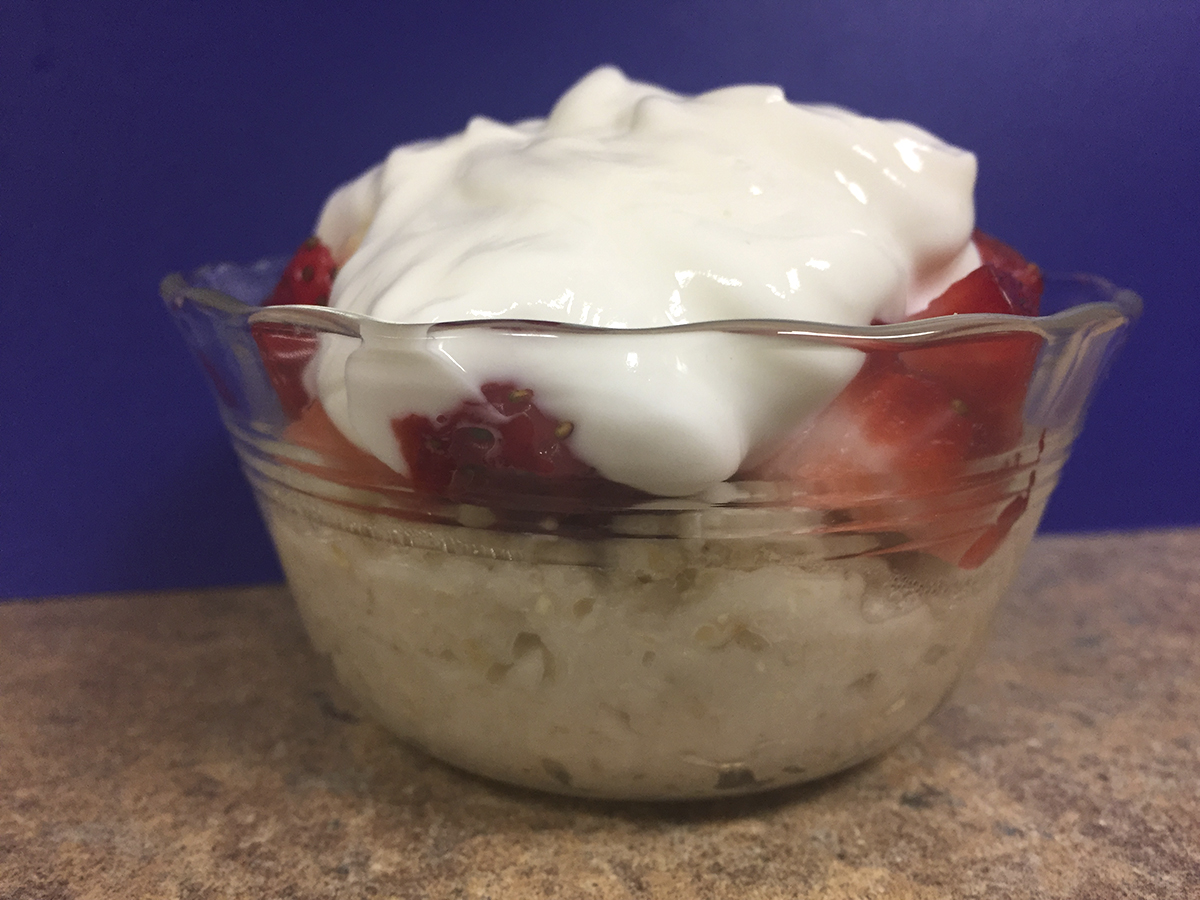 By Kayla Colgrove, MS, RDN, ACSM-CPT, Extension Educator, Lancaster County

I'm highlighting this recipe by Cami Wells, Extension Educator in Hall County, because the recipe includes low-fat milk and yogurt, which is a great way to add more dairy foods into your day. Cami adapted the recipe from the USDA Mixing Bowl's Banana Split Oatmeal recipe.

FRUIT AND YOGURT OATMEAL
(Makes 2 servings)

1/3 cup oatmeal (dry, quick-cooking)
3/4 cup low-fat milk or water
1/2 cup strawberries, sliced bananas or other fruit, washed
1/2 cup low-fat yogurt or frozen yogurt

1. Wash hands with soap and water. In a microwave-safe cereal bowl, mix together the oatmeal and the milk or water.

2. Microwave on high power for 1 minute. Stir. Microwave an additional 30–60 seconds on high power until the cereal reaches the desired thickness. Stir again.

3. Top with fruit and yogurt.

Nutrition Facts Per Serving: Calories 153, Total Fat 1.2g, Sodium 220mg, Total Carbohydrate 28g, Sugars 18g, Protein 8g. Nutrition information will change if substitutions are used.